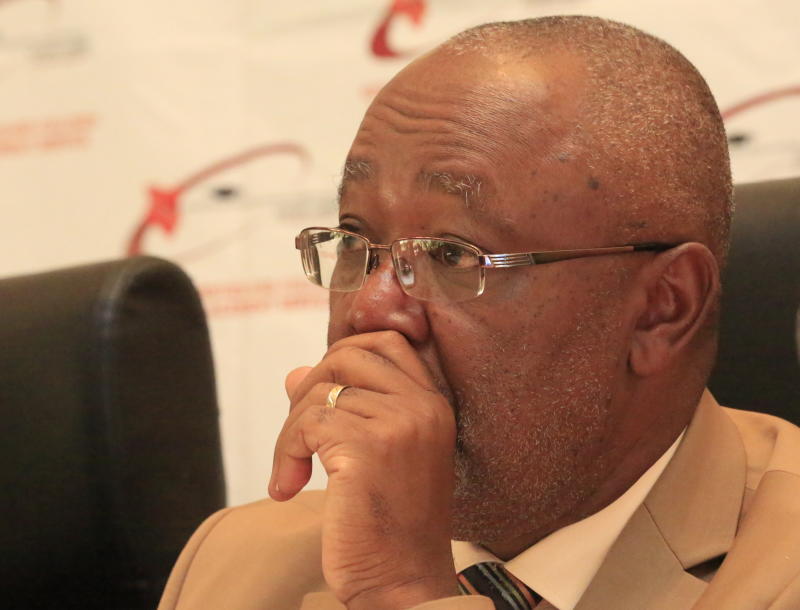 Education
Women are likely to shun the prime courses offered in universities and technical colleges when making degree, diploma and certificate choices
Women are likely to shun the prime courses offered in universities and technical colleges when making degree, diploma and certificate choices during the on-going programmes revision exercise. A government report on the nature of courses preferred by learners by gender reveals that male students have dominated the lucrative courses over the years, raising questions on the trend that seems to push away the girl-child. Admission trends by Kenya Universities and Colleges Central Placement Service (KUCCPS) shows that medicine, pharmacy, engineering, architecture and economics remain the most preferred courses by the best-performing candidates. For engineering, KUCCPS report says admission of female students has grudgingly risen from 18 to 24 per cent between 2014 and 2019.
SEE ALSO: Uhuru's instruction to the Ministry of Education
During the same period of time, male students taking up the course ranged between 76 and 82 per cent. "The gap has been gradually decreasing from 2014, when it was 82 per cent male against 18 per cent female. However, a major disparity remains of 76 per cent male against 24 per cent female," reads the report. KUCCPS chief executive officer John Muraguri made the revelations during the International Conference on University Reforms in Nairobi. The conference theme was 'Improving Higher Education Performance­ – A Regional Knowledge Sharing Forum'. The revelations come days after KUCCPS opened revision portal for all the candidates who sat last year's KCSE. The first revision exercise started on February 17 and will end on March 9.
SEE ALSO: Empowering women to take charge of their reproductive health
For health sciences (medicine, nursing and pharmacy), the KUCCPS report shows that between 2014 and 2017, slow growth in female students was registered with an average of 34 per cent. A steady rise was noted between 2017 and 2018 academic year when female enrollment rose from 31 per cent to 48 per cent. This however dipped in subsequent years, with last year registering only 41 per cent female enrollment to the courses. However, for the male students, over the same period of time, data reveals that enrollments have always been above the females even during years of declining trends. Overall, KUCCPS says more female students enroll for hospitality degree courses compared to males. Report shows that between 2014 and 2019, more female students have been enrolled for hospitality programmes, with range of between 57 and 62 per cent against 39 and 43 per cent males.
SEE ALSO: Motorsport: WIM Kenya to support young racers
KUCCPS report confirms that the gender representation in university admissions has been in favour of male students. Placement data by gender between 2001 and 2014 reveals that more boys have been enrolled in universities, ranging between 60 and 70 per cent compared to females whose admission ranged about 30 to 40 per cent. Finer details reveal that even after affirmative action was introduced by lowering the aggregate university entry points in favour of female candidates, only a few of them still opt for the courses. "As a result of the affirmative action, the overall ratio of male to female students admission to universities improved. However, gender disparities still prevailed in specific programmes such as Engineering, Nursing, Hospitality," reads the KUCCPS report. The cut-off points were initially lowered for the female students by one point and later by two points.
SEE ALSO: 2019 KCSE candidates to know their courses and universities today
Report says this was aimed at achieving one-third representation for either gender. And the trend of slow female students' uptake of competitive courses is replicated in Technical and Vocational Education and Training (TVET). A recent Kenya Education For Employment Programme (Kefep) report revealed that family setups and upbringing of the girl-child could be one of the major factors that influence the decision by girls to take up the technical programmes. The report said the family still plays a major role in pushing down women's capacities to excel, where women and girls are assigned the role of childcare and other domestic chores while boys and men are given the role of providing for the family.