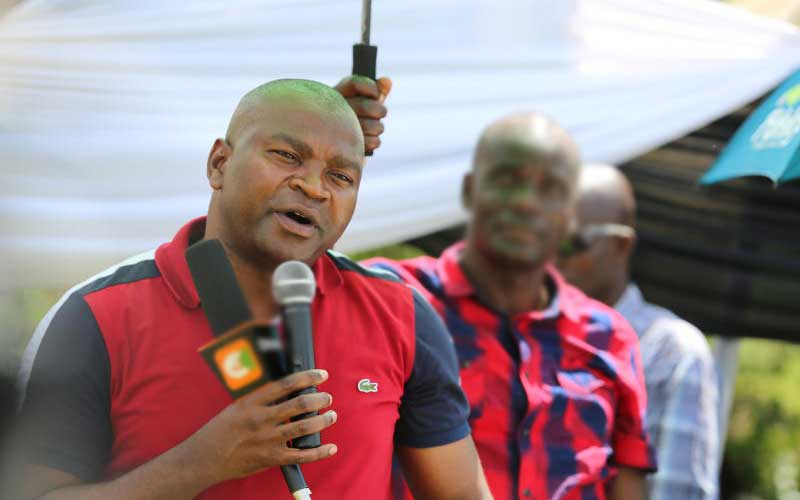 Nairobi
Ex-Cs to be remanded until Monday.
The former Sports Cabinet Secretary Rashid Echesa and his three co-accused were on Friday each granted a Sh1million cash bail in a case involving an
alleged fraudulent arms deal
. They will, however, be remanded at Muthaiga Police Station until Monday at 6pm to give police time to complete investigating the case. Sleuths from the Directorate of Criminal Investigations (DCI) will use the time to search their homes. The Jomo Kenyatta International Airport (JKIA) Magistrate Court's Lucas Onyona ordered that they be released thereafter.
SEE ALSO: Police hold pilot over arms deal
Magistrate Onyona has barred the accused four from contacting any of the witnesses lined up for the case. Prosecutors had requested the court that they
be held for 21 days
so that detectives could travel to the United States to check the authenticity of the documents found in the ex-CS's car. The documents were allegedly used in a fake tender deal to supply the government with military surveillance equipment, guns, and ammunition. Echesa was
arrested yesterday
following a complaint by two gun dealers who claimed he had swindled them Sh11.5 million they had paid as 'consultancy fees'
.
The foreigners from the US and Poland-based Eco Advanced Technologies LLC claimed the former CS had promised to use his influence to help them secure the multi-billion shilling security tender.
SEE ALSO: Echesa's cars held by police
It also emerged that one of the American merchants keen to win the tender to supply guns and ammunition had been hosted by the former CS at Harambee House Annex Building, where Deputy President has his office. Police yesterday visited the building and recovered copies of the documents that Echesa had allegedly given to the investors.
Rebuttal
Echesa argues his arrest is politically motivated and linked to the ongoing debate on the Building Bridges Initiative (BBI). His lawyer Evans Ondieki, in his opposition against the prosecution's request to detain him longer, argued against the timing of the arrest. He held that the office of the DCI was being used to wage political battles.