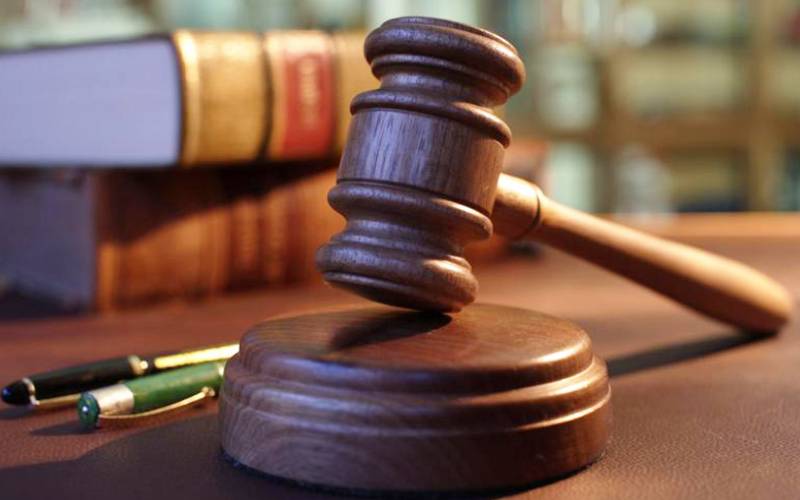 A court has temporary barred a doctor from practicing as he fights accusations of neglect following the death of a woman in a botched breast surgery. Court of Appeal judges Wanjiru Karanja, Martha Koome and Sankale ole Kantai, in their ruling, agreed that Nairobi Hospital had a weighty case which warranted the court to intervene and order that Prof Stanley Ominde Khainga should not continue practicing at the hospital until the appeal is settled. "The applicant (Nairobi Hospital) has satisfied the second limb of the principles we have identified - that the appeal will be rendered nugatory if we do not grant stay. We are satisfied that the motion here is merited and we allow it," the judges ruled.
SEE ALSO: SGR project might be Uhuru's 'Goldenberg'
The Employment and Labour Relations Court had suspended a letter by the hospital issued in 2018 which stripped the plastic and reconstructive surgery expert of rights to admit his patients at the hospital. This follows the death of June Wanza Mulupi who died the same year at Nairobi Hospital, after a failed breast augmentation surgery at Surgeoderm Health Care Limited, a health facility owned by Prof Khainga. At the Appeals court, Nairobi Hospital lawyers John Ohaga and Franklin Cheluget argued that the hospital's reputation is at stake if he is continues practicing as Mulupi may have died in his hands. The hospital argued he was a consultant who operated as independent contractor, and not an employee and had rights to admit patients in other hospitals like Agha Khan University Hospital. "Nairobi Hospital is a premier hospital whose reputation required to be protected. The Labour Court had no powers in the matter filed before it because the respondent (Prof Khainga) is a consultant and not an employee of Nairobi Hospital and provisions of the Employment Act were not applicable," Ohaga argued.