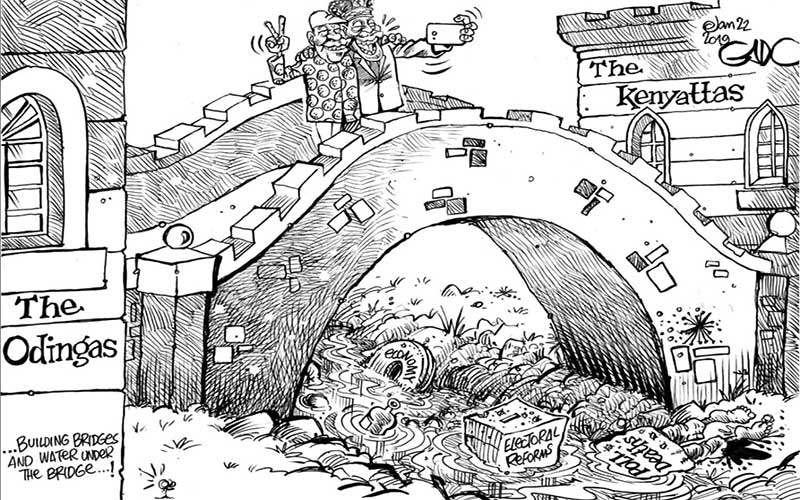 The year 2019 has been an extremely difficult one for Kenyans. How I wish we could have a better 2020, and indeed prosperity in the new decade. Importantly, we are today facing myriad challenges that are almost becoming insurmountable. First is the high cost of living index. Kenya has witnessed spiraling inflationary trends in the recent past that have eroded not just disposable incomes, but also the purchasing power of the average consumer. This has in turn impacted negatively on both the marginal propensity to save and invest, thereby impeding both economic growth and net social welfare of the Kenyan people. Majority of Kenyans can barely afford basic subsistence. This is a tragedy of epochal dimensions.
Insatiable lust
Third, our public debt continues to spiral to alarming levels. Today, Kenya's external debt stands at Sh9 trillion. We have become a borrowing nation at national, institutional and individual levels. Perhaps we are the world's top in the pecking order of Fuliza nations. Our insatiable lust and appetite for debt will lead to increased taxation at all levels, resulting in debilitating economic mesh and stagnation. Fourth, millions of Kenyan youth are languishing in abject poverty and hopelessness occasioned by high unemployment levels. This is informed in part by a declining manufacturing sector that under sane circumstances would have been a catalyst in wealth and employment creation.
Forging unity
What is the urgency in unilaterally rushing to the radical conclusion that we need a constitutional change that is not informed by a technically feasible position? Is our problem really a bad constitution or lack of enforcement and political goodwill? I dare say that indeed, egocentric politicians are taking the joke too far, and they need to be stopped in their tracks. To save our beloved country from the current economic morass and political quagmire, Kenyans need to collectively and individually embark on forging unity of purpose. They should adopt issue-based politics devoid of personality cults and vindictiveness, passionately fight corruption, impunity and forces of state capture.
Mr Owalo is a Management Consultant specializing in Strategy' formulation, implementation and control.