Opinion
Poverty among coffee producers exists yet coffee roasters in the developed world make huge profits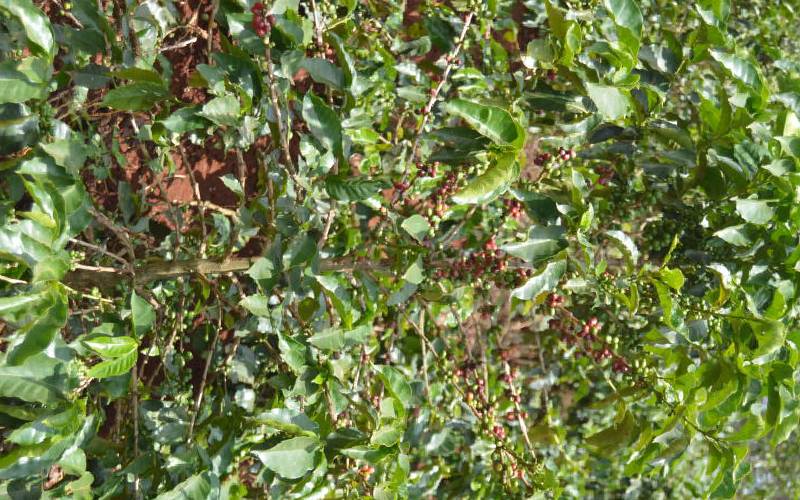 When you visit Kenya's high plateaus around Mt Kenya, the Aberdare ranges, Kisii, Nyanza, Bungoma and Nakuru, among others, you'll not just be treated to fascinating undulating landscapes, but also to lush greenery composed of coffee bushes. These regions have earned a reputation in the world for their renowned coffee beans whose profile of explosive acidity and pleasant aroma with notes of lime and cocoa makes them the most highly sought after in the international markets. However, at the core of this elegant brand is a poverty trap that has enslaved more than 700,000 small-scale farmers who toil and moil indefatigably to generously serve the world with this commodity.
SEE ALSO: Somebody do something, we are producing less coffee than we did in 1963
This is not to mention an additional six million Kenyans employed directly or indirectly in the industry, who on average don't earn a living wage. A 2016 study by Fairtrade International revealed that although some Kenyan farmers make a profit—mainly owners of large coffee estates—on average Kenyan farmers produce coffee at a loss. The study estimated that 25 per cent of Indian farmers, almost 50 per cent of Indonesian farmers and 100 per cent of Kenyan coffee farmers do not earn a living income. This simply means that most coffee farmers in Kenya cannot afford a decent life despite involving themselves in a venture that is akin to gold mining. This poverty amongst coffee producers exists against a backdrop of huge profits made by coffee roasters in the developed world. More worrying is the uneven distribution of risks along the coffee supply chain. All the burdens of price volatility due to speculation at the international markets or oversupply from major world coffee producers like Brazil are borne by the farmer.
SEE ALSO: How politicians mutilated the constitution for personal gains
My worry though is that although an avalanche of coffee policies and laws have been introduced in the recent past, the industry continues to languish in the rut of inefficiency and as far as I can tell, it is one of the major manufacturers of poverty in the country. But why are these laws and policies failing despite seeming to have succinctly described the woes facing the industry? First, due to lack of will to implement special task force's reports, the coffee farmers' poverty reprieve won't be forthcoming any time soon. Earlier this year, President Uhuru Kenyatta announced an ambitious plan to introduce Sh3 billion Cherry Advance Revolving Fund, which farmers would access at a modest interest rate of 3 per cent per annum. This would help relieve the farmers the high cost of producing coffee, thus boosting their profitability. To date, the Treasury has never gazetted the scheme's rules and regulations as required by the Public Finance Management Act. The government's failure to release these funds, which would have come in handy during the current harvesting season that began in October, is baffling.
SEE ALSO: Cry baby leaders should give Kenyans a break
It is important to note that the Kenyan coffee sector presents a set of unique challenges in its production due to the steep terrain in coffee growing areas, which consequently discourages mechanisation as well as high labour costs. This is not the case in countries such as Brazil where most farms are mechanised thus increasing profitability per unit of production.
Sustainability plans
It is also important to note that many of the counties currently lack coffee sustainability plans to account for their differentiated needs, challenges and opportunities. This means it is difficult for them to promote sustainable coffee production, which can only be attained by answering the question of how to facilitate coffee farmers to earn a basic living income. Most farmers are abandoning the crop due to its inability to pay their bills and if business proceeds as usual, Kenya will not be producing any coffee in the coming years.
SEE ALSO: Raila has an uphill task winning Mt Kenya votes
A study by Anker and Anker, 2016 placed the living wage of rural Mount Kenya at Sh158,316 gross per year, yet an average farmer earns Sh10,000 annually from coffee farming. There is an urgent need for counties to initiate measures to fill critical financing gaps for sustainability in coffee farming through on-farm support to boost living income of farmers and increase their profitability. Otherwise, the future of poverty-free coffee farming in Kenya is premised within policy interventions that will focus of farmers earning a living income.
Brian Gicheru Kinyua, Programmes Officer, Eco-Ethics Kenya, Mombasa.