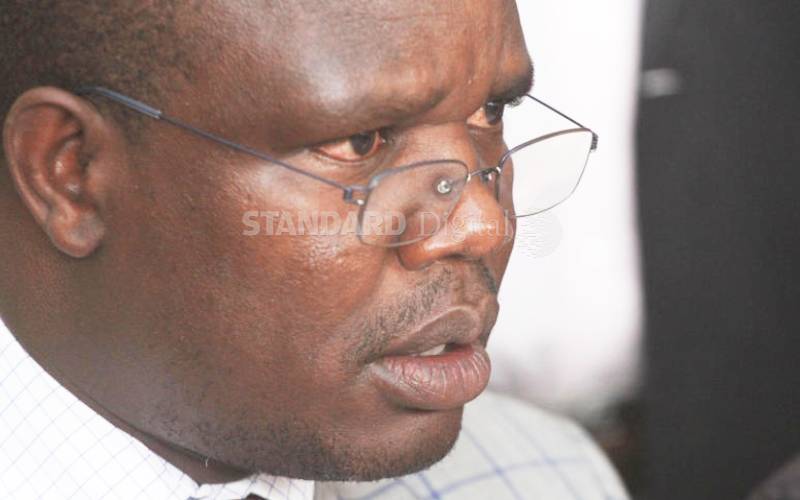 Academic staff who were looking forward to a long-awaited pay rise will have to wait longer after public universities failed to release their backdated salaries weeks after the deal was signed.
The Standard
has established that there is a growing disquiet among the nearly 10,000 workers after the new salaries were not factored in their November pay. According to a 2017-2021 collective bargaining agreement (CBA) signed by the Universities Academic Staff Union and the Inter Public Universities Councils Consultative Forum (IPUCCF), the workers were to get adjusted salaries backdated to 2017.
The Standard
established that nearly all public universities, for fear of a backlash, have communicated to their staff on the delayed implementation of the new CBA.
SEE ALSO: NCBA closes a number of bank branches
The institutions explain that they have not received money from the government and shall continue remitting salaries in line with the terms of the old 2013-2017 CBA. "This is to inform all members of staff that the university management is only able to pay November 2019 salaries based on the 2013-2017 CBA. Upon release of funds as negotiated in the 2017-2021 CBA, the university will pay immediately," reads an internal memo from Jaramogi Oginga Odinga University of Science and Technology. Another memo from Pwani University reads: "This is to inform all members of staff that the university shall pay the November 2019 salaries based on the scales of the 2013-2017 CBA. The 2017-2021 scales will be implemented and payments made as soon as the funds are received by the university." But university sources claimed the Salaries and Remuneration Commission had waded into the staff compensation plan and stalled the pay deal.
Express displeasure
Workers who spoke yesterday expressed their displeasure at the delay two weeks to Christmas festivities.
SEE ALSO: Fairmont Hotels reverses sacking of its employees
"The December payrolls are nearly closing and this means we may still not get the money. This is so frustrating," said a senior lecturer in one of the universities. Union officials who negotiated and signed the CBA on behalf of members have also expressed their displeasure over the pay delay. "Dear dons, the union and IPUCCF freely signed the 2017-2021 CBA on October 28, 2019 with the implementation date mutually agreed upon by the social partners to be on or before November 30, 2019," said Uasu Secretary General Constantine Wasonga in a statement to his colleagues. The official sought to absolve the union from blame by saying implementation of the CBA was a function of the employer and government. "To date, IPUCCF has not informed the union on the reason why the CBA was not implemented as was agreed. However, the national office has reached out to our social partners to ascertain the reasons behind the breach," Dr Wasonga said.