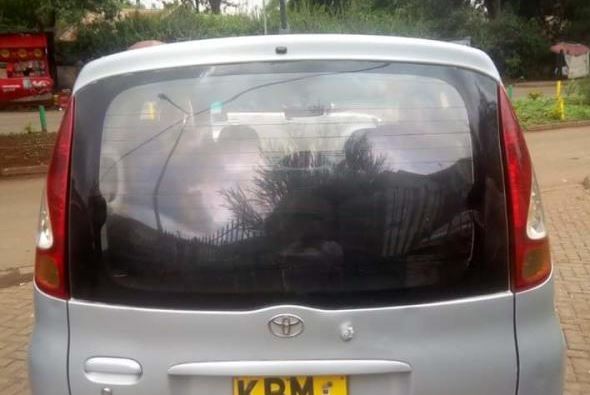 Rubbing his sleepy eyes, Abdikadir Dabar intuitively peered through his balcony window. Groggily, he rubbed his eyes again but his mind rejected what he was seeing. He freshened up, walked out of his house to confront the nightmare that was unfolding. A few hours before, he had parked his car strategically so that he could see it from his bedroom. But the car was missing.
SEE ALSO: Four arrested after viral video of dramatic robbery in Nairobi's Kilimani
"At first, I called my first wife at Fedha Estate but it was too early. I frantically called the watchman at her place and he assured me that I had driven out of the place in my car, a Toyota. He assured me that my parking lot was now occupied by my another vehicle, a Honda," says Dabar. Confused, he first went for his mandatory morning prayers and then went to report the loss at Tassia Police Post and formally recorded a statement at around 8am. But even as he recorded his statement, a police officer laughingly told him that he had joined a long list of tenants in Tassia who had lost their vehicles. Dabar says he had parked his vehicle 30 metres from his house and a neighbour later told him that he had seen it as late as 4am that morning, between two vehicles. However, by 5.30am, the car had vanished. He still has no idea how the thieves singled out his silver car -- which he had bought for Sh940,000 -- from a bunch of so many. It appears they had done their homework well for the car did not have a tracking device as it had been removed by Dabar's mechanic three weeks earlier when it developed some electrical problems.
SEE ALSO: Apple launches phone-based car keys, new features at developer conference
Retired for the night
"I had not used the car for three months but the moment I drove to Fedha and back, the thieves pounced. It is like they were waiting for this moment," he says. Last Sunday, Abraham Mbaja also parked his silver Toyota Fun Cargo outside his house at Tassia Estate like he has been doing in the recent past, and retired for the night. It was around 10pm, When he stepped out of his house the following morning, he found the space where he had left the car empty. Mbaja's car had a tracking device and he even had a mechanic install a cut-out mechanism in the event an unauthorised driver took it.