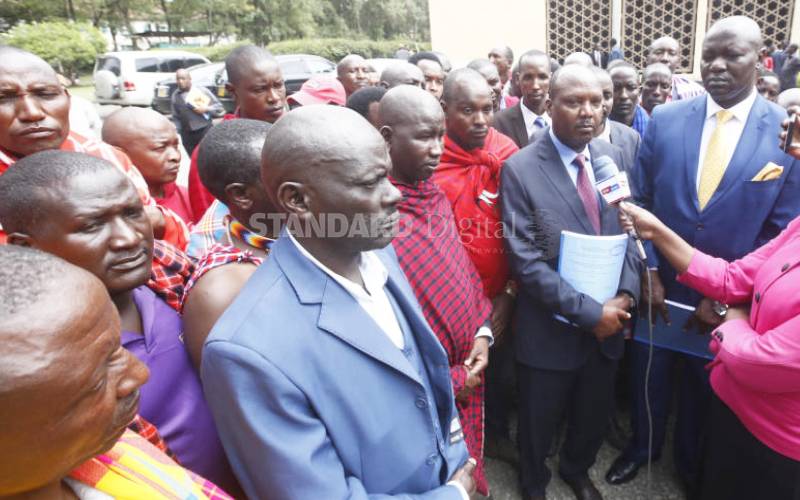 Over 30,000 squatters have suffered a blow after a court declined to stop their eviction from a 76,000-acre land at Kedong ranch in Mai Mahiu. The government plans to build a dry port on the land. Environment and Lands Court judge Dalmas Ohungo yesterday said it would be improper for the court to grant temporary orders stopping the eviction before a petition the squatters have filed is heard and determined. The community is claiming ownership of land that is part of the vast ranch along the Maai Mahiu-Narok road, where a dry port and a special economic zone are to be set up.
SEE ALSO: SGR passenger train resumes operations on Monday
The government has already acquired 1,000 acres of land for the construction of the Inland Container Depot (ICD). Justice Ohungo certified the case as urgent. "The petitioners are to serve the respondents with the petition. The case will come up for an inter partes hearing on November 26," said the judge. The community moved to court to stop their eviction from the ranch and stop the construction of Standard Gauge Railway (SGR), through the ranch to the dry port. They sued Kedong Ranch Limited, Kenya Railways Corporation, National Land Commission and the Attorney General.