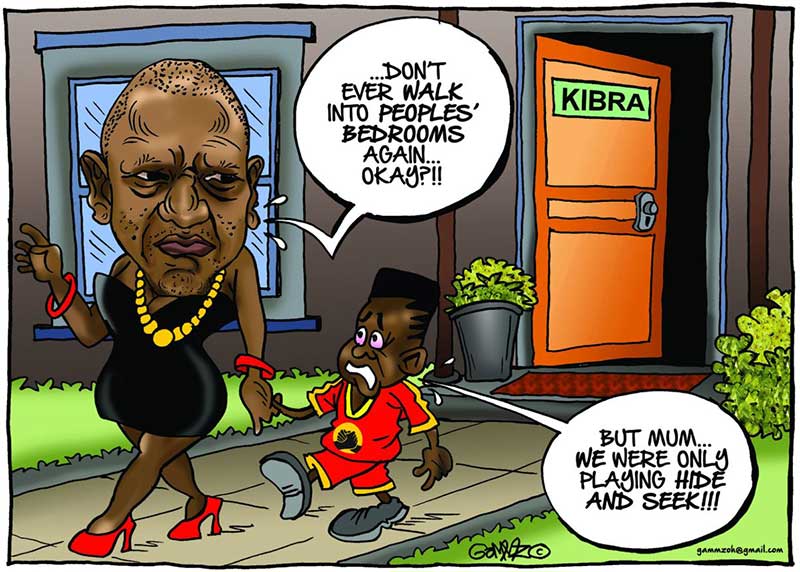 The November 7, 2019 by-election in Kibra Constituency was unique, generated excitement, had national ramifications and generally provided lessons in political civility. It ended in style with an elected new Member of Parliament, Imran Okoth, and three virtual winners. In the process, a new terminology, 'bedroom', crept into Kenya's political lexicon to join 'ugali' to symbolise unusual political developments. The virtual winners are Raila Odinga and his ODM Party, Deputy President William Ruto and McDonald Mariga. Attention, however, was on the rivalry between Raila and Ruto. Both men fought hard and achieved their objectives; to win or have respectable showing. Raila survived Ruto's serious invasion into his "bedroom". Raila received about 59 per cent of the votes and showed that he still has some magnetism.
SEE ALSO: ODM bags plum committees posts after Jubilee concedes
Ruto won by getting a substantial number of votes, about 27 per cent, and displayed ability to penetrate any part of the country. This emboldens him to venture into more difficult political zones. Mariga, besides the respectable show of political force for a political newcomer, won due to his civility and disarming concession to Imran. Probably guided by his football cultural ethics, Mariga did not grumble; he seemed to enjoy conceding defeat and even invited Imran for lunch. Other politicians should emulate his upright behaviour.
Dirty language
The whole campaign started sluggishly in the sleepy, modest part of Nairobi. It has the reputation of being ODM leader Raila's political property. This made Raila so complacent he initially declared that campaigning in Kibra was below his international stature. The complacency changed when Ruto disabused him by fronting a Jubilee candidate, footballer Mariga. The ensuing campaigns revealed confusion as well as emerging political re-alignments in which party affiliations became irrelevant. With signs of desperation all over, Raila's political troops went into high gear. Babu Owino declared that Kibra was Raila's bedroom and the imagery stuck.
SEE ALSO: Raila is in good health says Junet
The mood of political desperation in the ODM camp was entertaining as some ODM operatives started casting aspersions on IEBC's integrity, used dirty language, and even appeared to threaten "the peace" that prevailed. Raila needed help in his political bedroom, which came from peculiar quarters. He told people to vote for him, rather than Imran, and attracted key players from other parties. He sought to protect his bedroom, eventually, with the help of prominent non-ODM party members. The focus of ODM anger was Ruto, who led other political men to penetrate the bedroom as if they had rights to the bed. Ruto turned Raila's presumed political bedroom into a public political sitting room that was open to every interested party to enter and contribute to the discussion on the future of Kibra. They, 24 of them, did it with impunity.
Gravitated towards
There were casualties, among them being the sense of party solidarity as prominent party actors abandoned their official parties to campaign for rivals. Maina Kamanda and Rachel Shebesh, for instance, looked odd purporting to speak for Agikuyu men and women and for Uhuru Kenyatta by abandoning Jubilee and embracing ODM "handshake" candidate Imran. They appeared to have defied Uhuru who officially endorsed Mariga. There developed political love affairs involving Raila and several governors, politicians, and previous critics. There was, for instance, Kirinyaga Governor Anne Mumbi who, as minister for Devolution in the UhuRuto government, angered Raila by building toilets in Kibra without proper consultations.
SEE ALSO: ODM digs in amid Jubilee's implosion
After a Raila diehard demanded she apologise in the name of Raila Baba, Raila Mwana and Raila Roho, she found herself jobless, gravitated towards Jubilee political activism, and ended up as Kirinyaga governor. In Kibra, she abandoned Jubilee in favour of Raila's ODM. She was not alone since three Ukambani governors went to help Raila secure his political bedroom, probably to spite Wiper leader Kalonzo Musyoka who endorsed Ruto's candidate. Kalonzo was angry with Raila's quip about the Kamba people being like women who give all when they promise to. The national consequences of the Kibra by-election, including party disruption, are many. In the NASA political organisation, one time political allies Raila, Musalia Mudavadi, and Moses Wetang'ula tore into each other and left NASA in political comatose, if not dead. The fragmentation of the Jubilee Party became evident, leaving it in limbo, and seemingly boosted ODM fortunes. With Raila and Ruto the big winners, the public is left wondering about the next act on the stage in Kenya's political power theatre.
Prof Munene teaches History and International Relations at USIU