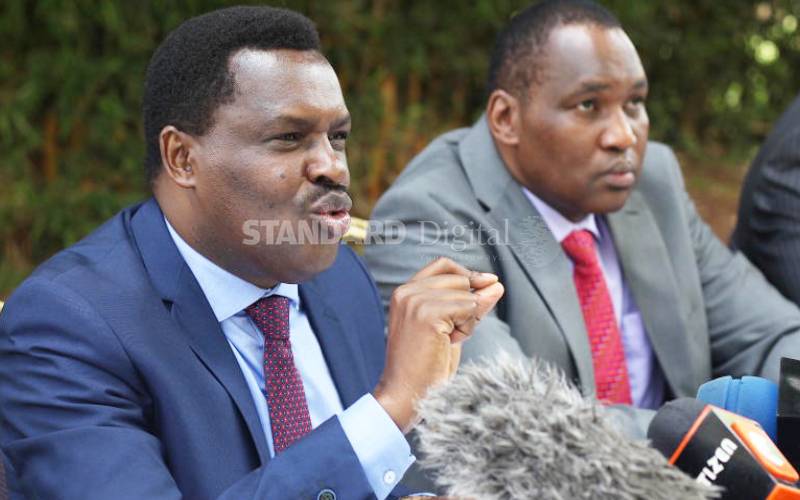 Some politicians are unhappy with the just-released census results that put Kenya's population at 47.6 million, up from 37.7 million a decade ago. They feel shortchanged by the Kenya National Bureau of Statistics, and accuse the agency of tinkering with the figures to disadvantage the areas they represent. Already, governors and other political leaders from Vihiga, Kakamega, Nyamira, Kisii, Meru and Mandera counties, among others, have poked holes in the population figures. The general consensus among them is that the figures attributed to their regions do not meet their projections.
SEE ALSO: Battle of wits and tactics as Uhuru and Ruto eye 2022
Granted, population figures in some areas have registered a drop since the last count in 2009 which, at face value, seems implausible. However, given the exhortation by governors to people living outside their rural areas to go back home for the census count, the slight disparities in numbers can be explained. While the census figures released on Monday represent a physical count that was conducted in all regions, governors and some MPs seem more concerned with the 2022 succession politics that have been woven around the narrative of the tyranny of numbers, and what individual counties stand to reap from the Treasury. Unless the said leaders provide evidence to back their claims on the actual figures for their respective areas, it is dishonest of them to pluck figures from the ether and present them as the factual population numbers in their quest to increase allocation of funds. Such unguarded utterances have the potential of inflaming passions for no justifiable cause. Where the leaders feel cheated - and some of them appear to have genuine grievances - thorough investigations should be conducted and amends undertaken.
SEE ALSO: Corona now opens doors for Treasury to get cheap loans
Given the official population numbers, the Independent Electoral and Boundaries Commission should embark on a delimitation exercise to ensure all constituencies meet the constitutional threshold of 164,138 people. Merging smaller constituencies could improve service delivery. The essence of a population census is to help the government plan adequately for the provision of social amenities, housing and road infrastructure to its people. The government must use the census figure to distribute the national cake equitably. That is the best way to prove the costly census exercise was not in vain.