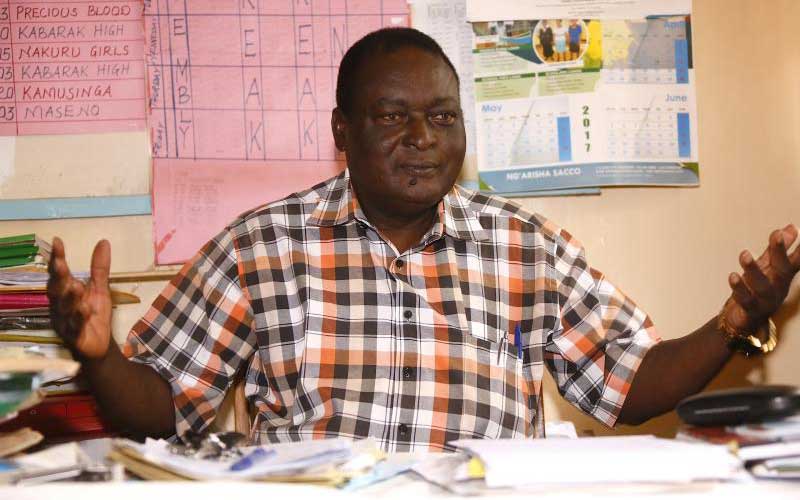 As national exams draw near, all eyes are set at Marell Centre because of its brilliant performance. The school located on the outskirts of Bungoma town is nicknamed 'academic powerhouse' because of its victories in examination performance. Its performance has become the magnet that attracts schools and pupils from Bungoma and other counties to visit and seek the secrets of its success. Ellis Ominde, the school director says the centre's aim was to provide good performance from the word go.
SEE ALSO: Governor's bodyguard, MCA injured
"We have been posting sterling results since 1996 when our students sat KCPE for the first time. They put us on the national map, with our top pupil, Okato Mateshe, scoring 545 marks out of 700," Ominde says. Last year, the director says, Jeferson Nyonje obtained 445 marks out of 500 to keep the school's unmatched record intact. "The secret behind our success is trusting in God, commitment, motivating teachers and learners as well as a cordial working relationship between pupils and teachers," he says. Schools that have visited the centre for bench-marking are Lugulu Girls Primary School, Mululu Academy, as well as others from Nyanza, Nairobi, Rift Valley and the Coast. "We also take our pupils to other schools to interact with their peers and learn from each other. It is an exchange programme that has worked pretty well for us," Ominde says.
SEE ALSO: Wangamati now seeks to dissolve his county
Currently, Marell has a population of 875 pupils spread out at Marell Centre, Marell Academy and Marell Junior. This year, 52 candidates will sit KCPE. "Our candidates are well-prepared, and we expect victories as usual," says David Kang'o, the school administrator. The institution has 37 teachers, including those who have been undergoing the Competence Based Curriculum (CBC) in-service training. The school prides itself as having produced doctors, engineers, advocates and lecturers. Ominde is proud that his three daughters, now holding good jobs also attended the institution. He says that his motivation to start a private school came after his daughter Sheila was rejected by Bungoma DEB Primary School. "I had just been transferred to Bungoma from Nairobi and efforts to have her join Class One at the school hit a brick wall because the head teacher insisted that she had to start afresh," says the former Western provincial lands and sanitation officer.