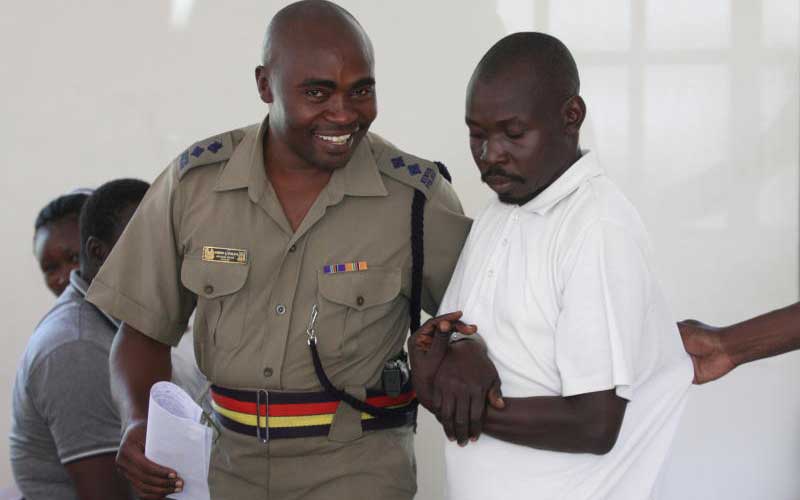 The Teachers Service Commission (TSC) has told the court that it cannot shoulder liability for criminal acts committed by its employees while in school. The commission in its appeal contesting a High Court awarded Sh5 million to two girls who were defiled on several occasions by their head teacher claims that its hands are tied and it cannot take further action other than firing and de-registering rogue teachers. In its argument filed before the Appeals Court, the Nancy Macharia-led commission argues that it has done its best to tame sex pests in schools, thus it cannot be blamed for runaway defilement cases by teachers. "We submit that the overt sexual expedition by the third respondent (Henry Amkoah) occasioned on the first and second respondents (the minors) was the third respondent's frolic towards satisfying his insatiable thirst for sex whose liability thereof ought not to be visited on the appellant (TSC)," the commission's submissions exclusively seen by the
Sunday Standard
read. According to the teachers' employer, both its Act and the Sexual Offences Act only offer deterrence and not compensatory mechanisms. The commission is of the view that if Members of Parliament wanted victims of sexual abuse to be compensated, they would have come up with a law detailing the same.
SEE ALSO: School heads and Knut explain why tutors deserve pay
"It is our view that apart from dismissal and de-registration of teachers, the commission lacks the legal mandate to take any further unspecified action on the teacher and purporting to do so will not only be illegal but will also amount abuse of office," said its argument before the court. The court heard that Amkoah was transferred to the victims' school despite complaints that he had had similar unbecoming behaviour in another institution where he was teaching. Court papers read that one of the girls could not cope with the stigma and dropped out of school while the other victim has been struggling with trauma from 2010.
Not exposed
"The respondents should have picked this before engaging him at J P school. This was not done. No due diligence mechanisms were applied by the respondents to ensure that the children were not exposed. That having been said, it is rather curious to note that the defilements took place in a manner that amplifies the degree of institutional negligence on the part of the school and the TSC," the minors through lawyer John Chigiti replied in papers also before the court.
SEE ALSO: Covid-19: Why teachers' salaries won't be affected
The case was filed by two parents from Nakuru County where both incidences occurred. They argued that girls in schools are increasingly at risk of being defiled in school by a teacher. The parents were aggrieved by the fact that their two daughters were victims of defilement by a deputy head teacher who ended up being set free. He argued that although the commission has a circular barring teachers from abusing pupils and students, it did not guarantee a safe learning environment. Mr Chigiti said that in 2010 alone, 600 teachers were accused of defiling school-going children, with some counties reporting more than 200 pedophile cases. Centre for Rights Education and Awareness (CREAW) supported the minor's case, arguing that TSC should be forced to provide compensation for them. According to CREAW the defilement was committed by the teacher, within the school premises, in a classroom and during class hours.