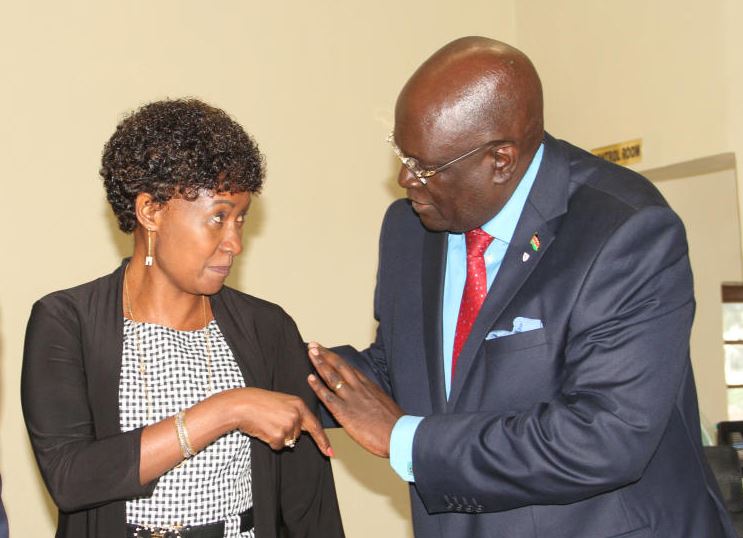 Education
The government has insisted that the new curriculum went through all preliminary stages before it was rolled out.
The government has insisted that the new curriculum went through all preliminary stages before it was rolled out. Kenya Institute of Curriculum Development (KICD) CEO Julius Jwan said due processes were followed and there was sufficient public participation on the Competency Based Curriculum (CBC). "This process started more than 10 years ago and we have reached out to every player in the sector. "Those who claim that there was no involvement of other players are not being truthful," Dr Jwan said at Tangaza University College (TUC) during a three-day conference that brought together different players to deliberate on CBC.
SEE ALSO: Rules for schools upgrade are ready now, says Magoha
Necessary talk The conference was organised by Christ The Teacher Institute for Education (CTIE) and TUC's School of Education. CBC was a major topic at the conference, with the question on whether Kenya was ready for the new system featuring highly. Organisers of the conference said such conversations are necessary since CBC will shape Kenya's future. "With the advent of CBC, we are here to ask whether universities, parents, teachers and the entire country is ready," stated Paulos Welday, the director of CTIE.
SEE ALSO: Lessons go digital as schools break
He said it is critical for universities to ask themselves how they will fit in the new system and whether they have been involved in the roll-out of the new curriculum. CBC will have three years of university education, which means the institutions of higher learning will have to readjust their training to reflect the requirements of the system. According to Dr Welday, the attitude of teachers will play a great role in the roll-out of the new curriculum as it affects the quality of the learners. Jwan insisted that moving away from the exam-based 8-4-4 system would offer opportunities to all Kenyan children. But critics have often argued that the new system will confine the under-privileged to even more disadvantage as those in areas with more resources will be exposed to more options.
SEE ALSO: Can the radio replace classroom teachers during school shutdown?
Tom Odhiambo, a literature scholar, argued that CBC in itself is not the problem but how it will be implemented. "Once we fail at the implementation stage, then it will be a lost cause," Dr Odhiambo said, stating that inclusion will be key if the government is to get it right with CBC. Teaching aids Odhiambo presented a paper on the use of anecdotes to complement teaching aids. "Anecdotes, can be used as a significant complement to other teaching aids or methods used in the classroom or learning encounter," he said.
SEE ALSO: County meetings planned on hosting of junior secondary
The question of the role of parents also emerged. While CBC requires parents to play a critical role in the education of children, it is not clear how those who are not formally educated could fit in. A paper presented by Margaret Mwenje noted that parental involvement faces a critical test. "Lack of time, and absence of induction on the competency based curriculum, inadequate skills and knowledge to assist children, lack of resources were found to be the major challenges parents faced as they partnered with schools," stated the study. Other issues deliberated on during the conference were inclusive education and respect for human rights, quality, expression of faith and education and development.