Editorial
Whatever the outcome, Kenyan iconic marathoner Eliud Kipchoge will make history in the Ineos 1:59 Challenge in Vienna, Austria, this morning.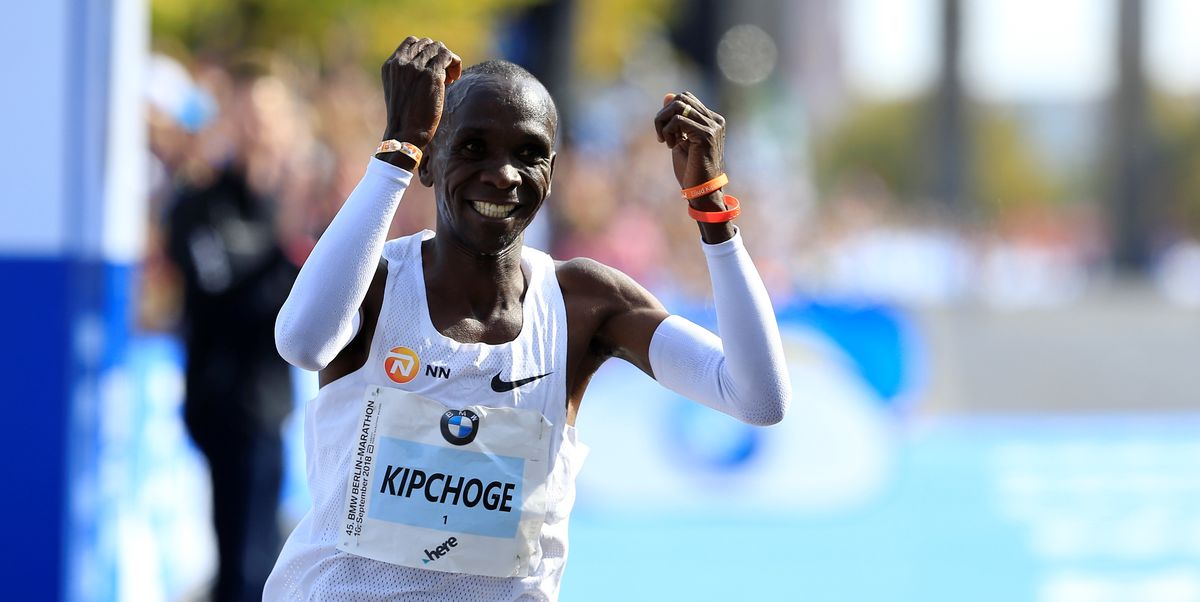 Whatever the outcome, Kenyan iconic marathoner Eliud Kipchoge will make history in the Ineos 1:59 Challenge in Vienna, Austria, this morning. He will attempt to run the 42km marathon race in under two hours. Nobody has ever done that. He will be racing against himself and the clock. The humble Kenyan from Nandi County will have the globe under his feet, with billions glued to their TVs to watch the historic sporting challenge. Deputy President William Ruto, Nandi Governor Stephen Sang and a host of government officials traveled to Austria to cheer the Kenyan legend. That is a welcome gesture given the glut of athletics talent in Kenya. However, this historic moment raises disturbing questions on what exactly the government has done to develop and nurture sports talent, especially in athletics. Kenyan athletes are among the most revered across the globe. For Kipchoge, the world marathon record holder, credit goes to his coach and neighbour Patrick Sang, who saw the need to uplift him back home in their village. Sang, the 1992 Olympic 3,000m steeplechase silver medalist, bought the young Kipchoge a stop-watch and drew for him a training programme.
SEE ALSO: Kenyan brands among the most admired in Africa
He introduced him to his agent Jos Hermens of Global Sports Communications in The Netherlands. He provided him with training gear and gave him moral support. Basically, he helped him. It is sad to note that the Government comes out to support its athletes when they are already on the global stage. Athletes undergo numerous challenges, including injuries, yet the Ministry of Sports does little to help them. For instance, world 1,500m silver medalist Faith Chepng'etich picked an injury in the just concluded IAAF World Athletics Championships in Doha, Qatar. Without fear of contradiction, no one in government will bother to know her condition despite Chepng'etich winning a medal for Kenya. It's 56 years since Kenya got independence and there are no signs of sports being taken seriously. For athletics, foreign agents have been left alone with Kenyan stars. They get them sponsors, take them to the training camp and provide training gear. There is not a single government funded athletics training camp – not even by Athletics Kenya. This is unlike our archrivals Ethiopia. Kipchoge's camp in Kaptagat is funded by his stable, Global Sports Communications. Stadia is one challenge. Iten, a town branded as the Mecca of world athletics, has no stadium. The nearby Kamariny Stadium is nothing to write home about and thousands of athletes train on the sidewalks. Apart from efforts made in schools through the Ministry of Education, athletes get absolutely no support. Then, lets us look at sports marketing. The Ministry of Tourism through its parastatals would have entered into a deal with Kipchoge to market Kenya. It will be interesting to watch Dr Ruto and other government officials cheer on Kipchoge in Vienna today without Kenyan branding. The ministry should have worked closely with Kipchoge and his sponsor Ineos, one of the world's largest oil, gas and chemical producers, to do the marketing. Today's race will draw a huge global audience to watch our own son. In fact, Kipchoge said: "I want to inspire at least three billion people in this attempt."
SEE ALSO: Virtual Lewa Marathon gets support from Eliud Kipchoge
That should have been enough fodder for Kenya Tourism Board to grab the opportunity. The same applies to Kenya Airways. Kipchoge's bid would have given the national carrier some impetus in the cut-throat market. Last year, Kipchoge was named IAAF World Athlete of Year and he just received a scant mention from State House. Nothing much came from it except for President Uhuru Kenyatta making a brief stop to shake hands with Kipchoge at Bukhungu Stadium in Kakamega. The government's reward system is unashamedly low. Gold medalists from the Olympic Games get Sh1 million. This is nothing compared to over Sh50 million countries such as Bahrain offer their champions. It's from this background that most Kenyan athletes opt to change their citizenship. We wait for the rhetoric after Kipchoge manages one giant leap for mankind – run a marathon in under two hours. This will be in the same breath as when Neil Armstrong, Edwin Aldrin and Michael Collins landed on the moon on July 20, 1969.