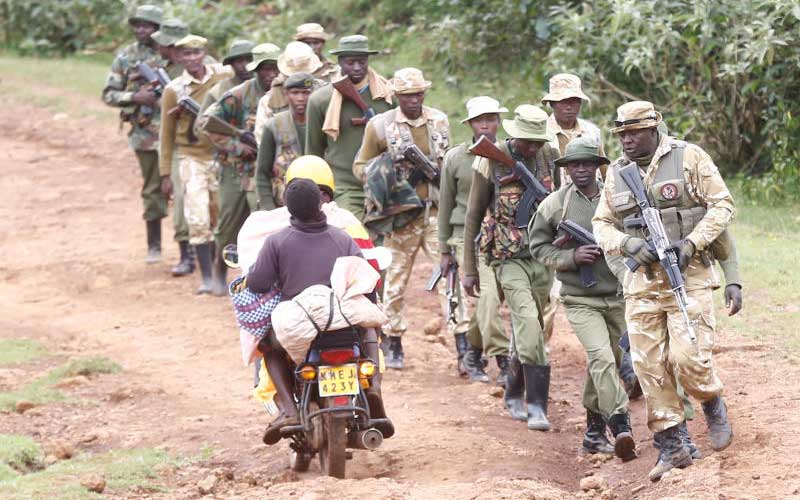 Tension is high in Maasai Mau Forest after Kenya Forest Service officer on patrol was shot with an arrow on the thigh. Narok County Commissioner Samuel Kimiti said the officer was in the company of colleagues when they were attacked. "It was around 6pm when the incident happened. The officer was rushed to Narok Referral Hospital where he is recuperating," Mr Kimiti said. Following the incident, the administrator said the number of security personnel had been increased. The incident happened days after the residents complained of police harassment and destruction of property. Mr Kimiti, however, revealed that the search for the attacker had started.
SEE ALSO: Court ruling puts fate of Mau water tower on the balance
A fortnight ago, intelligence reports hinted that some Mau settlers had started arming themselves in a bid to resist the looming eviction. Yesterday, some forest settlers facing eviction complained over the closure of roads leading to their former homes. They claimed the Olemekenyu-Seierra road had been barricaded by the multi-agency security personnel, hampering their movement outside the forest.
Working in farms
"We are surprised that no one can transport basic commodities to those people who are still working on their farms, some harvesting their produce ahead of evictions," said John Lang'at, a resident. He said the move by the security personnel was unfair, taking into consideration that the 60-day notice was still valid.