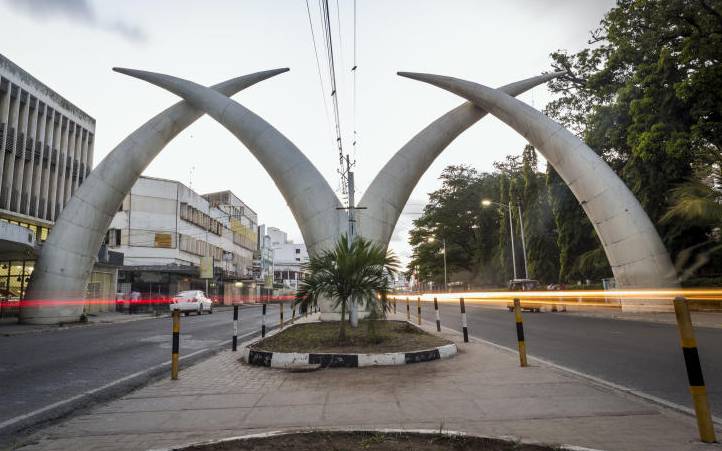 An informer helped police thwart what could have been one of the worst terror attacks in Mombasa. Three suspects were shot dead seven others arrested. Several parts of the Coast and other major urban areas have been put on high alert even as security bosses said the situation is under control. More police officers have been taken to Mombasa, Kwale, Kilifi and neighbouring areas. Among the places that were targeted included Mashujaa Day celebrations slated for October 20 along Mama Ngina Drive in Mombasa.
SEE ALSO: Officials explore home-based care for Covid-19 patients in Mombasa
Police were informed the gang also planned to attack other major installations at the Coast. Intelligence on the planned attacks had been leaked almost a month ago and detectives had also monitored movements and communication of the suspects. This showed Kenya was the destination and the mission was to attack what the terrorists term as "enemies" at the Coast. This prompted local security agencies to issue an internal terror alert calling on personnel to be vigilant. The security personnel detained a man they believed could help them crack the plot as he was part of the planning.
SEE ALSO: New expressway will untie city traffic knots
"He revealed very important information," said a security source who asked not to be identified. It was then than the alert was circulated among security agencies stating there was a possible pending Al Shabaab terror attack. This came weeks after a wanted terrorist was killed and another was injured in Mombasa and Kwale counties. In their communication, police said the terror group had sent seven operatives to Kwale and Kilifi counties to stage attacks on key installations. "It is likely that the operatives may use the opportunity to target social places including hotels and beaches along the Kenyan Coast," read part of the internal communication dated September 28.
SEE ALSO: County sports department gets Sh500m
It added seven suspected terrorists who had undergone training in Somalia were planning to access the country using police and vehicles branded with the logo of an international organisation that were stolen in previous raids in Kenya. Kwale Police Commander Alex Munyao said in the memo that the vehicles be treated with suspicion and caution. "Until you confirm the occupant's identity, be cautious and professional and do not harass people," the letter reads. "Key installations in your areas including police stations, colleges, churches, hotels, beaches and supermarkets to be guarded or patrolled. Plan and execute raids on need basis in your areas."
Alert issued
A similar alert had been issued in Garissa County targeting security personnel using the Nairobi-Garissa highway and Nairobi. This prompted frequent searches on the Nairobi-Garissa highway where police mounted roadblocks. Then at the weekend, police issued an alert saying they were looking for a former Shabaab commander and Somali national who had flown to Nairobi on September 24. The security agencies had prior information on the departure and arrival of the suspect who had in 2017 been arrested over terror claims in Mogadishu.