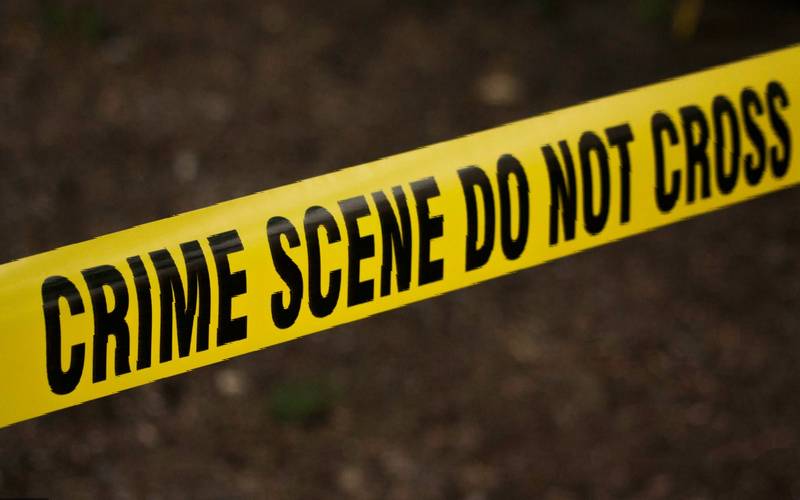 Police in Lugari are investigating an incident where a 74-year-old woman threw herself into a borehole and died moments after leaving her house to go for a short call. Ruth Mulongo could be heard screaming from inside the family well at Mawa village in Lugari sub –county moments after she had excused herself to take a walk outside her house. Maturu Assistant chief Festus Mukechi said the deceased's daughter became worried when her mother took too long to return to the house. "The daughter became worried after the mother took too long to return, and when she checked on her, she heard the deceased screaming inside the well," said the chief.
SEE ALSO: Soldiers dig borehole, to pump 14,000 litres of water for villagers
Frantic efforts to rescue the deceased hit a brick wall as they lacked equipment they would use to rescue the woman from the deep borehole. Police officers from Matete arrived moments later and managed to recover the body from the well with the assistance of the villagers.
Land feud
The body was later transported to Chebaiywa Mortuary in neighbouring Uasin Gishu County as investigations began to establish circumstances under which the deceased leapt into the borehole. Villagers are wondering whether the granny slipped into the borehole or took her life. Police are investigating claims that the woman could have decided to kill herself following protracted land feuds with her sons as alleged by some villagers. Elsewhere, parents and teachers of Chief Musembi Primary School have urged the police to investigate circumstances under which a KCPE candidate went missing barely three weeks to the examinations. Joseph Aruba, the school head teacher said the candidate disappeared from home without the knowledge of his parents during August holidays and his whereabouts remain scanty. "The pupil is called Christiano Lumasi, he is index 5, we urge the police to assist us in establishing the whereabouts of the boy before the examinations begin because the Kenya National Examination Council laws demand that all candidates including those who are pregnant must sit for the examinations," said Aruba. According to Aruba, the school efforts to locate the boy have been unfruitful. "We hope local administrators and the police will help us trace the pupil, her mother has been desperately looking for him in vain," said the headteacher.