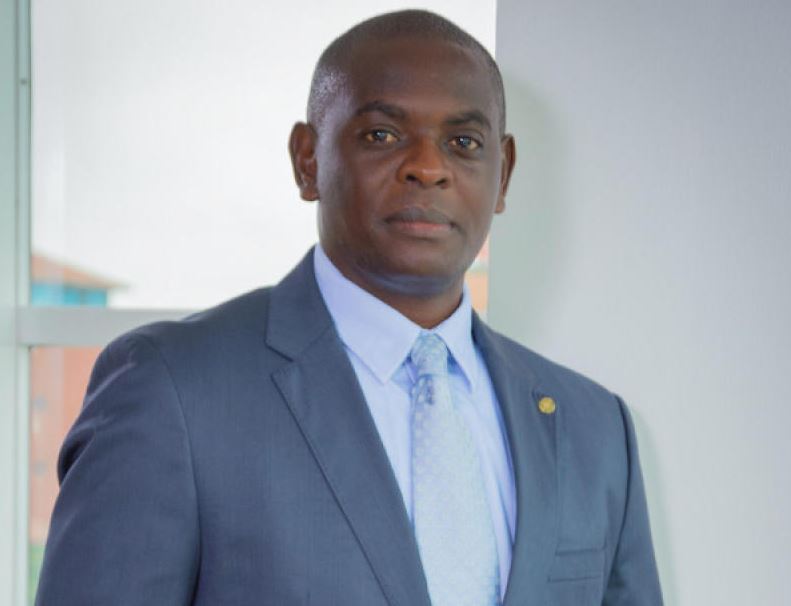 Dr Alex O. Awiti (pictured) is the Vice Provost, East Africa and Interim Dean, Aga Khan University Graduate School of Media and Communication. He explained to Hashtag what the leadership program at the graduate school intends to achieve.
What inspired the partnership to launch the transforming leadership program at your university?
The partnership is more than many decades old. His Highness, the Aga Khan, is an alumnus of Harvard University and he has donated generously to important academic programmes at Harvard.
This gave us the opportunity to start the discussion especially since Harvard has a long standing and deep experience in offering high caliber executive education courses.
The partnership with Harvard was ideal as it enabled the Graduate School of Media and Communications at Aga Khan University to build the credibility of its executive education programmes.
What, in your opinion, is ailing Africa's leadership?
There is a fundamental failure in leadership capability across all segments of society and most of this is around understanding change and being able to adapt to perform leadership roles in ways that respond to today's challenges - which are complex and require engagement with multiple stakeholders.
The capability to build coalitions, listen deeply, understand and make decisions in a rapidly changing world are lacking among leaders, not just in Africa but also around the world.
With so many courses on leadership available, how different will this programme be and how will you measure success?
What we are doing with the Transforming Leadership for 21st Century Africa Programme is to recalibrate the understanding and notions of leadership, which is basically, facilitation, empowerment, supporting and enabling.
It is not an authority figure. That is the reconstruction that this programme is doing, which is different from many other programmes that are offered in many other universities.
We need to understand that leaders do not have all the answers, especially since the problems we are dealing with are extremely complex – they are not technical problems. They require complexing thinking and conceptual abilities. There is no one right way to solve these problems as it is a process - a journey of discovery.
You are an adjunct professor at the Griffith University and Fraser Valley both located abroad. How different are they from our institutions?
The big difference is the level of public funding for these two public universities. Our government, in my view, does not fund higher education at the level that it should.
Our professors lack the resources they need in both research and fiscal facilities and a stable environment to work. Even the students are not supported in the way they should with tuition aid and student loans. Universities in the west are better funded and build stronger relationships with the industry. Our universities are disconnected with the industry and do not produce the right caliber of human capital that the industry needs.
They do not want to think about reviewing their curriculum or involving the private sector or industry in contributing to the design of the curriculum and education offerings.
The disconnect between academia and industry is a huge problem, which makes our education extremely irrelevant – and it is a disservice to young citizens and the industry.
How are you addressing this as the head of the syllabus formation at your institution?
Our curriculum is more practice-based. For instance, the Graduate School of Media and Communications curriculum is built out of the experience that our faculty have from working in the media industry. Most universities are being accused erroneously of being theoretical.
What people are implying is that the education provided by these universities, to the students is irrelevant. Our students are practicing journalists, so we are not offering some high-in-the-sky education that people do not see immediate value in terms of application in their work. We are offering practice-based, industry-relevant education.
How was your journey to becoming the vice provost?
I have been in this business for many years. I started as a high school teacher then worked in the Kenya Police as an investigations officer.
I went back to graduate school then got employed in a research organisation as a regional research fellow then moved up the rank as an associate scientist. My background is really in research, management of research process and research projects.
Once I finished my PhD, I was a post doc at Columbia University working on a project with the Millenium Development Goals, focusing Agriculture.
That whole experience in research and development was the most critical preparation for a role in higher education. When I joined Aga Khan University, I was involved in the academic design for the science programmes - curriculum development.
My role now as the Vice Provost is being the chief academic officer for East Africa. In this capacity, I ensure that our academic programmes and operations are of the highest quality and standards.
What does your job entail?
We are, working together with the Provost Dr Carl Amrhein, consolidating and building a new university centre, which will house all our academic programmes.
We are also introducing new academic programmes and our student population is growing rapidly.
The main success in almost one year is the new energy that we have brought to the academy. Through our partnership with DW Akademie, with funding from KfW, we have just commissioned the first Media Innovation Center outside of South Africa in Africa.
The center is going to grapple with the big questions around media sustainability and viability, focusing on audience experience – how we create content that excites a much younger audiencewho are more technologically savvy. These are critical achievements for a university of our size and we are very proud of them.
- Dr Awiti is the Africa Editor for Environmental Development: The Transdisciplinary Journal of the Scientific Committee on Problems of the Environment (SCOPE). He has also authored several scholarly articles and technical reports. A PhD holder in Ecosystems Ecology from the University of Nairobi and a postdoctoral fellow with the Earth Institute at Columbia University, New York, he also writes widely on public policy issues in education, health, agriculture, energy, water, urbanisation and climate change.