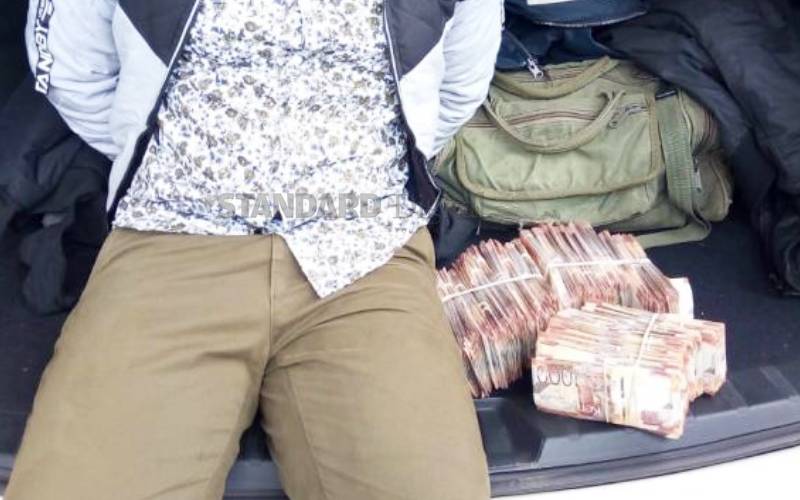 The important role police officers play in our lives can never be gainsaid. If it were not for them, Kenya would have been overrun by criminals long ago and turned into a gangland. If it were not for police officers our roads would be ungovernable with motorists breaking the law on a whim. In addition, corruption would have eaten the very core of our soul while brazen drug lords would be hawking their deadly merchadise smack in the heart of the city in the full glare of everyone. But while police officers are doing a good job battling these ills, it is crystal clear they are not doing enough. Shockingly, part of the reason for their underperformance are some amidst them who have been pulling in the opposite direction. The truth is the force has rogue police officers who, besides giving the service a bad name, are making the lives of Kenyans—the very people who pay their salaries—nightmarish.
SEE ALSO: Mvurya to face MCAs on recent outbursts
In the latest case, administration and regular police officers are said to have worked in cahoots with security guards to carry out last week's heist in the city in which Sh72 million was stolen. The robbery allegedly involved 20 people, including bank workers. Several police officers are among those who have been arrested over the robbery. The crime, according to police, took five months to plan. If this is true, it means some law enforcers have become full time criminals. Yet this not the first time police officers are being accused of dabbling in criminal activities. At the end of last month, a female police officer was arrested and charged with drug trafficking in Kwale County.
SEE ALSO: Officers held amid border administration row
A police officer based in Garissa was also arraigned over illegal entry of undocumented migrants who he was accused of ferrying using a government vehicle. Still last month, a city court sentenced four police officers to to life imprisonment for poaching. The administration police officers were caught with a 5kg elephant tusk worth about Sh500,000 in Nairobi West in 2016. If you take into account police officers who harass innocent civilians in villages and estates and roads daily demanding bribes, you get a very grim picture. Without doubt, the list of officers accused of or found guilty of engaging in crime is long. This should serve as wake-up for Inspector General of Police Hilary Mutyambai. He needs to put his house in order quickly.
SEE ALSO: MCAs slash relief food budget, give money to health
He should work overnight to root out the rotten apples from the police force. As he once worked with National Intelligence Service, it should not be difficult for him to moot a mechanism of nabbing the rogues. Without such action the police force will continue sinking deeper into the morass of indiscipline.