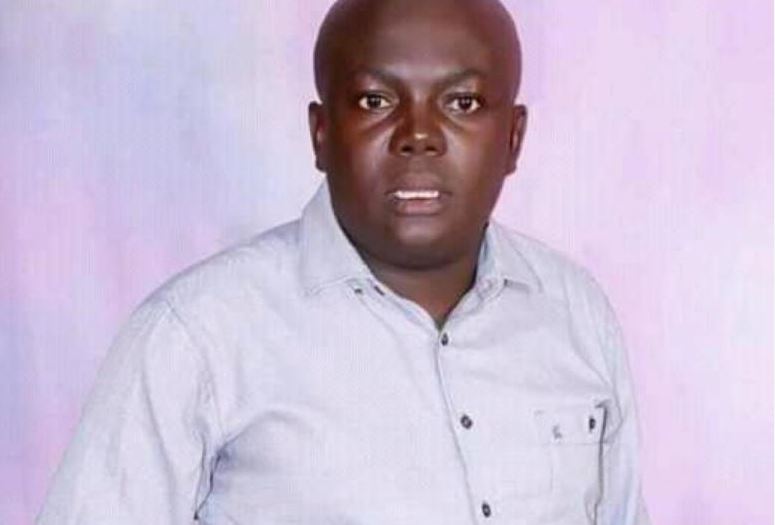 Police are investigating the circumstances under which an inspector of police was shot dead in a confrontation with his colleagues in Nairobi's Kawangware area yesterday. Benson Indeche (pictured), who was Riruta Deputy Officer Commanding Station, was shot five times and pronounced dead on arrival at the Nairobi Women's Hospital.
Time of shooting
The incident took place at about 3am at Coast area. Riruta and Kawangware are about three kilometers apart. It is not yet clear whether it was a case of mistaken identity or murder. According to one account, Indeche was shot by police officers on patrol after he defied orders to identify himself and instead shot at them. But some of his colleagues disputed this version, insisting that the police officer was known locally. They have demanded answers on his killing. Police said a group of boda boda operators had claimed the officer was harassing them. They reported that he appeared drunk and had drawn a gun on them. Yesterday it was not clear why the officer would confront the boda boda operators. Reports indicate that a team of police officers on patrol then drove to the scene and confronted Indeche demanding to know who he was. According to police, Indeche, who had a Ceska pistol, did not identify himself. Instead, he is said to have shot at the patrol team, injuring one of the officers. It was then that one of the officers is said to have shot Indeche. The injured officer was shot in the left wrist and was later admitted to hospital. After checking his pockets, the patrol team is said to have found a certificate of appointment identifying Indeche as a policeman.
Version challenged
This version has been challenged by some of his colleagues, who argue that the patrol team ought to have identified Indeche instantly. Those who have rejected police version of the killing are reading ulterior motive and want a further probe. They pointed out that Indeche had used seven bullets from his pistol by the time he was shot dead. It is also not clear if indeed he was drunk at the time of the incident. Nairobi police boss Philip Ndolo said his team was investigating the killing. He said they intend to interrogate the boda boda riders who first called police to report that Indeche had threatened to shoot them, to find out the truth about the killing. "We will talk to all parties that were at the scene as part of the probe. We don't know what led to this killing for now," said Ndolo.