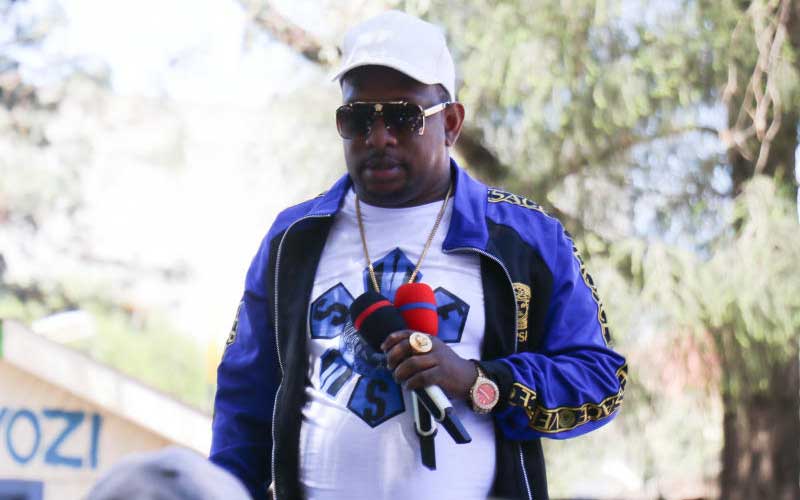 Nairobi Governor Mike Sonko (pictured) yesterday appeared before the Ethics and Anti-Corruption Commission (EACC) for questioning over tenders awarded to private companies to collect garbage in the city. Mr Sonko, who was accompanied by lawyer Cecil Miller, spent nearly eight hours with the anti-graft officers who were seeking answers on how procurement of the tenders was conducted. The EACC director in charge of investigations, Mr Abdi Mohamud, wrote to the governor requiring him to appear before investigators on Friday last week, but Mr Sonko said he was unavailable and offered to appear yesterday as he was out of town.
SEE ALSO: EACC seeks action against the fighting Senators
He walked out of Integrity Centre at about 3.40pm. Addressing journalists, he said he had told the detectives what he knew about the matter. "We had a good chat and we explained ourselves. They were satisfied." EACC is investigating claims of corruption in the award of tenders for the 2017-18 and 2018-19 financial years. The 2017-18 tender is said to be for Sh357 million. Investigators said they are looking into procurement irregularities, misappropriation of public funds, inflated payments, fraud and conflict of interest. Detectives said they would forward their report with recommendations to the Director of Public Prosecutions for action. In July, Nairobi County Assembly Public Accounts Committee (PAC) revealed that officials at City Hall's Environment department could not account for over Sh160 million paid to contracted garbage collectors.
SEE ALSO: Kenya's coveted corner offices where careers end in tears