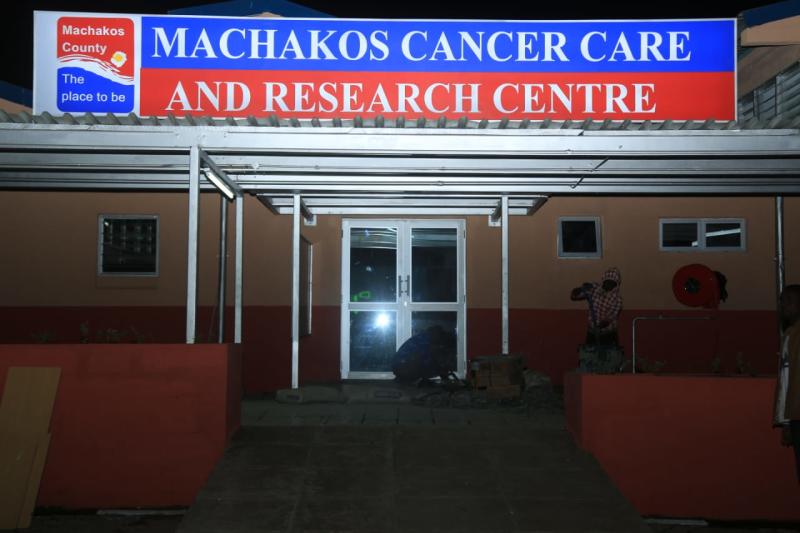 Governor Alfred Mutua yesterday opened a cancer centre at the Machakos Level 5 Teaching and Referral Hospital. And for the first time, residents registered under the universal healthcare programme will get free screening, counselling and chemotherapy treatment. Citizens in the South Eastern Kenya Economic Bloc will have special treatment rates while those from other counties will pay subsidised rates touted to be the lowest in the country. Dr Mutua said his administration had spent Sh40 million to fund the facility.
SEE ALSO: Shalom hospital shut down as 3 patients die, staff contract Covid-19
"This centre can undertake high-quality diagnosis and provide chemotherapy. In the next budget, we will include the purchase of a Sh300 million radiotherapy machine. Our strategy is to have several diagnostic and treatment centres spread all over the county in the next three years," he said. The governor said the county government will partner with hospitals and institutions of higher learning and research to attract cancer experts. "We will also utilise telemedicine for consultations between our doctors and experts across the world." The governor said the county had committed 33 per cent of its budget to ensure residents can access affordable medical treatment. "Our health facilities have been renovated and expanded. Even our mothers in maternity wards shower with hot water," he said.
SEE ALSO: Shalom hospital sealed off after three Covid-19 deaths
Mutua lauded President Uhuru Kenyatta for including access to universal health coverage as one of his administration's pillars in the Big Four agenda that also focuses on housing, manufacturing and food security. "I am telling President Kenyatta that Machakos is a good example that universal health coverage can be affordable. It is all about political will," Mutua said.