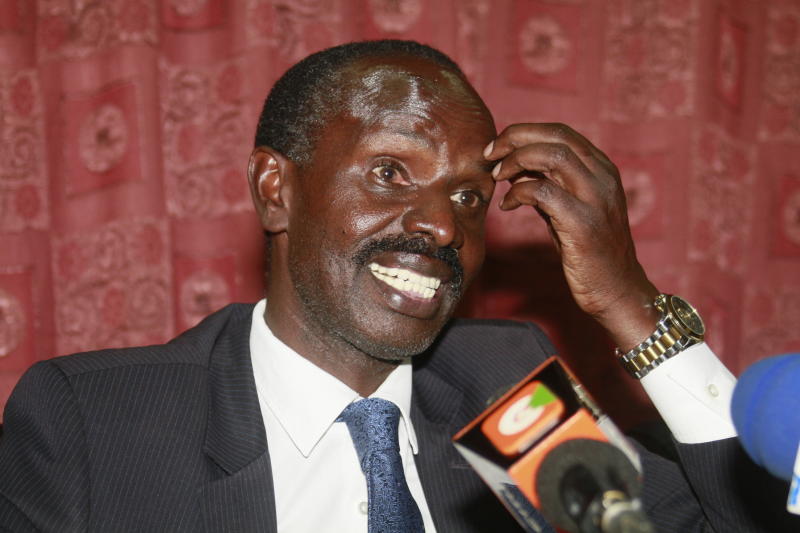 The Labour Court yesterday thwarted plans by Kenya National Union of Teachers (Knut) officials to kick out Secretary General Wilson Sossion. Justice Byrum Ongaya suspended today's National Executive Council (NEC) meeting until a case filed by Mr Sossion is heard and determined. "It is hereby ordered that pending the
inter partes
hearing of the application, or further orders of the court, the meeting convened by the applicant stands postponed," ruled Justice Ongaya. The union had called the meeting after falling out with the secretary-general, who is also a nominated Member of Parliament, following his de-registration by the Teachers Service Commission (TSC).
SEE ALSO: School heads and Knut explain why tutors deserve pay
Sossion had challenged TSC's decision before Labour Court Judge Nelson Abuodha, who found that the teachers' employer was justified to take action against him because he had engaged in politics contrary to regulations. The judge, however, found that there was no need to interdict him because he is already serving as an MP. "Pursuant to termination of your services as a teacher with TSC, I am directed to say that the commission has determined that your name be removed from the register of teachers from July 29, 2019," read a letter sent by TSC. Yesterday, Sossion, through lawyer Judith Guserwa, told the court that the Knut officials who had called today's meeting had no authority to do so. "The respondents have no powers under the Knut constitution to convene and proceed with the National Executive Council meeting that has been postponed. The respondents are targeting the unconstitutional removal of the applicant," Ms Guserwa argued.