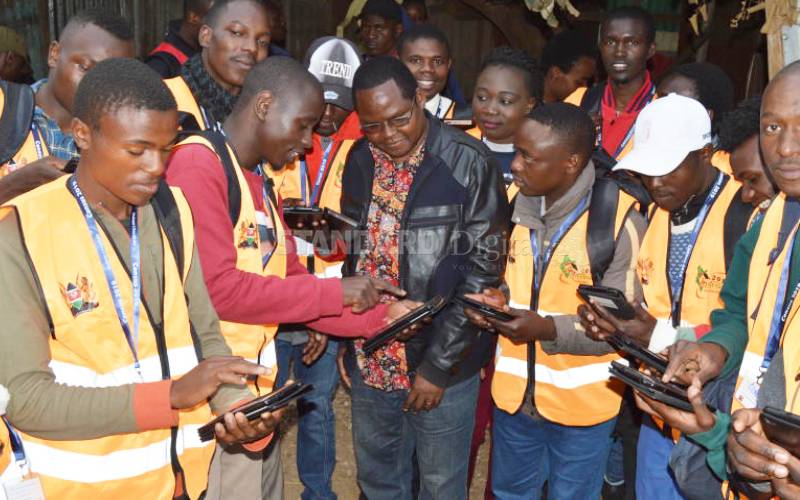 North Eastern
He assured residents there will be no more cases of fraud.
Authorities in Wajir have explained cases of census fraud reported in the area were detected only in Wajir South constituency. Wajir county commissioner Lyford Kibaara confirmed the arrest of two chiefs and an assistant for alleged involvement in the fraud. He said the administrators will face the law for helping residents commit fraud. Kibaara termed the arrest as isolated cases that should not be used as a basis to brand the entire county.
SEE ALSO: Covid-19 testing centre opened to serve four counties
"It is not in the entire county. They were involved in inflating the numbers in their respective sublocations," said Kibaara. He assured residents there will be no more cases of fraud. The official was responding to a social media campaign that branded the census exercise in Wajir a fraud. Under hashtag #WajirCensusFraud, the county was trending for the better part of the day, raising concern over the credibility of the exercise. The officials were arrested on Monday.
SEE ALSO: Wajir County opens regional Covid-19 testing centre
Incidents of irregularities have been recorded in parts of the country, with several people being arrested as the government seeks to safeguard census credibility. The head count continues until August 31.