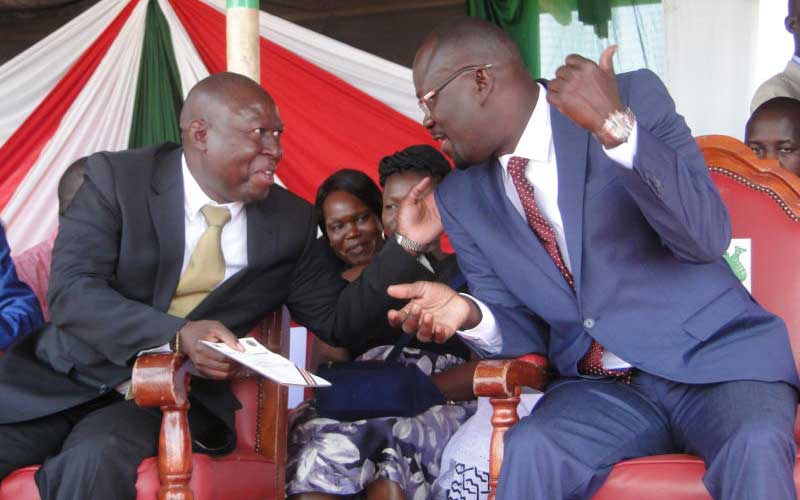 Nyanza
Health officers warned from stealing drugs and selling them in their private pharmacies
Siaya County government has started distributing drugs and non-pharmaceuticals worth Sh46 million to address shortages in public hospitals. The residents who have been at pain over the shortage were being asked to buy essential medicine from private pharmacies. Yesterday, deputy governor Dr James Okumbe said it was the second batch that the county was releasing to the facilities in a period of two months. "We are committed to ensuring that our residents do not miss drugs when they visit the local facilities for treatment. The first consignment released to the facilities two months ago has sustained us to date," said Okumbe.
SEE ALSO: Uproar as police chopper evacuates health workers
He was making reference to a first batch that was worth Sh30 million. It was distributed to 147 health facilities and contained laboratory reagents, radiology equipment, antimalarial and non-pharmaceuticals. However, a week after that consignment was dispatched,
The Standard
highlighted a story of patients and local leaders still decrying a shortage. The deputy governor, now maintains the new batch will "replenish the available stock and avert any kind of shortages". He noted that Level Four hospitals in Siaya have been receiving the drugs in the past two weeks. "We want to be transparent and accountable for our work. We have also maintained strong documentation on our drug commodities to ensure accountability," Okumbe said.
SEE ALSO: Five more Siaya mourners expecting coronavirus results
The deputy governor at the same time warned health officers of stealing drugs and selling them in their private pharmacies. He warned that any health officer found guilty of stealing drugs at the facilities will be prosecuted. The county which has allocated Sh268 million for drugs in the financial year 2019/20 says they will make purchases every four months.