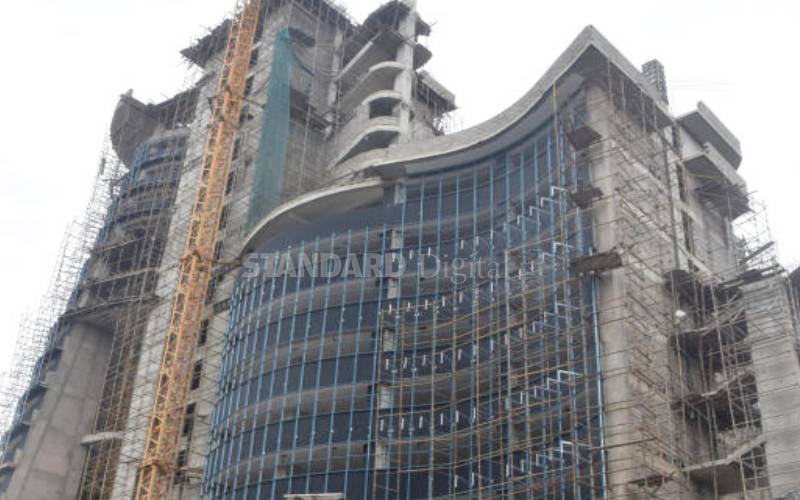 Coast
Kizito said they will also investigate whether there is a relationship between the project consultant and contractor.
MPs are investigating a marine agency for the alleged loss of nearly Sh100 million in the construction of its new headquarters in Mombasa. Members of the National Assembly's Public Investment Committee (PIC) wondered why the cost of the project by the Kenya Maritime Authority (KMA) had risen from Sh1.7 billion to Sh1.8 billion. The PIC members said they opened an inquiry in the matter following an audit report that questioned the huge cost variation. When completed, the building will be the hub for maritime activities. It will house a number of new government agencies set up to deliver a sustainable blue economy. The building will also house the Maritime Technology Cooperation Centre for Africa region.
Project costs
PIC chairman and Mvita MP Abdulswamad Nassir, who led the members to the construction site at the weekend, said they might call a number of people including former KMA board members and senior managers to shed light on the project costs. Mr Nassir noted that the land on which the building is being put up was supposed to be acquired for Sh190 million but the figure was raised to Sh195 million. He said that according to the Auditor-General's report, taxpayers did not get value for money because construction costs were varied without following due procedure. Shinyalu MP Justus Kizito said they will also investigate whether there is a relationship between the project consultant and contractor. Mr Kizito said the committee felt that some of the individuals behind the project "have no respect for taxes that Kenyans pay and that is why there has been variation of costs". "The consultant may have handled the ball in the box and this makes it handball," he said. But KMA Director General Maj (Rtd) George Okong'o said there was nothing to hide and pledged to respond to any questions raised. "I will make all documents available if required," he said. A source at the building site said the additional costs were incurred after tenants in a neighbouring building were relocated. This after their building was affected following excavation of deep trenches at the KMA site. "The contractor had to deal with the challenge of moving nearby tenants whose houses were at risk of collapsing because of the heavy machines that were digging trenches at the site." Construction of the building started in February 2017 and was set to be completed next month but there were reported delays.