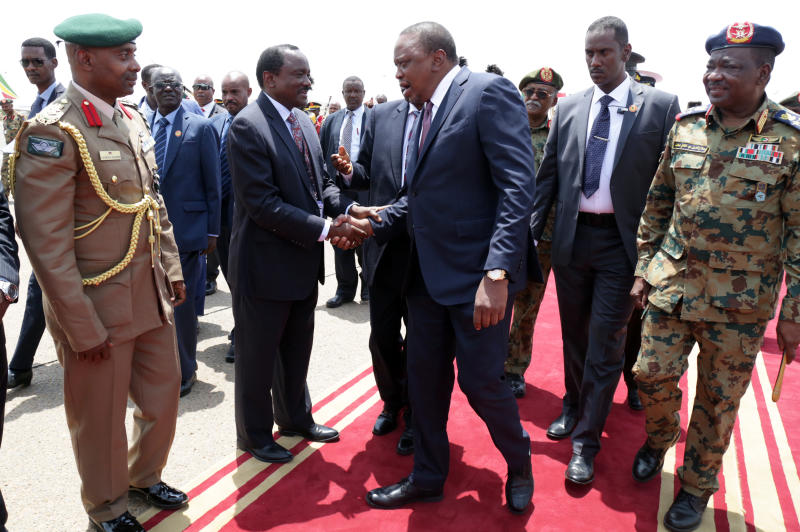 President Uhuru Kenyatta's trip to Barbados saw him cross the 100 mark on official trips to foreign countries eclipsing the 33 trips made by his predecessor Mwai Kibaki during his two terms in office. Uhuru last week came back from a six-day trip in the Caribbean states of Jamaica and Barbados, just two months after returning from Canada where he had gone to attend the 2019 Global Women Deliver Conference. And yesterday, Uhuru was in Sudan to witness the formation of a transitional government. In the trips across the globe, Uhuru has gone to over 45 countries including several trips to Ethiopia, Rwanda, Uganda, Tanzania, South Africa, South Sudan, and the United Kingdom. During the first term alone, President Kenyatta traveled to 86 capital cities with 2015 being the busiest with the president making 26 trips.
Shuttle diplomacy
Investment opportunities
Mohamed, however, lost to Mahamat Faki, who replaced South African Nkosazana Dlamini-Zuma. Foreign Affairs Cabinet Secretary Monica Juma has in the past defended the president's travels by saying his foreign trips were a boon to the country since Kenya gets trade and investment opportunities and better ties with the rest of the world. "In the Cuba trip between March 14 and 17, for instance, the president struck a deal for deployment of 100 Cuban medical specialists to Kenya's public health facilities who are now working in different 47 counties," Ms Juma said. Prof Macharia Munene said, in overall, the trips are beneficial to Kenya. "There are certain things an ambassador cannot achieve and the presence of the president opens those doors," Prof Munene said. He said every trip Uhuru has made has been followed by an influx of trips by other leaders to Kenya, and that is an indication that his trips make an impact.