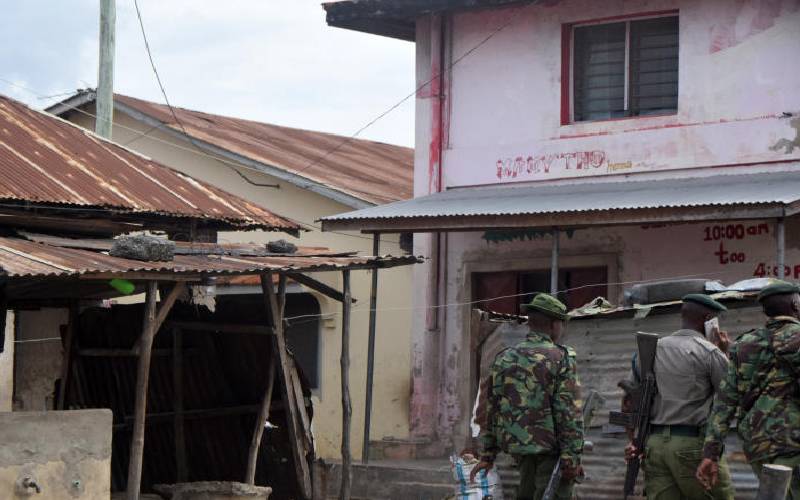 A court will this morning rule on whether three people accused of plotting a terror attack on a top city hotel will be detained to allow the police to complete investigations. Abdi Mohammed Guled, Ibrahim Mohammed Guled and Mohammed Bashi Aden were arrested Sunday on suspicion of carrying out surveillance at an upscale hotel in Nairobi for purposes of carrying out a terrorist attack. "The respondents were covertly taking photographs at the Villa Rosa Kempinski Hotel and when questioned on the same, they did not give an explanation as to why they were taking photographs of the hotel," reads an affidavit filed by Sergeant Joseph Mwiti. The investigating officer said that mobile phones and other electronic gadgets seized from the suspects, who had Kenyan IDs, had been forwarded to the Anti-Terrorism Police Unit lab for forensic analysis.
Forensic examination
Mwiti said he needed more time to collect details of all the people the suspects had been communicating with both in Kenya and outside the country. "I want to retrieve their digital trail for forensic examination as well as examine their social media accounts. It is important for them to be detained by the ATPU to enable detailed criminal inquiries or investigations to be carried out." The court heard that intelligence reports so far received showed that the suspects have other associates still at large. "There is need to carry out detailed interviews with the respondents and their associates, once arrested, with a view of finding out their co-conspirators," said Mwiti. Abdi, Ibrahim and Bashi are being investigated for several offences that include conspiracy to commit a terrorism act and being members of a terrorist group. The offences attract jail terms of between 20 and 30 years. Mwiti urged the court not to grant the suspects bail, saying they posed a flight risk. He also requested for the men to be held in a police station in Nairobi whose location should be kept secret.