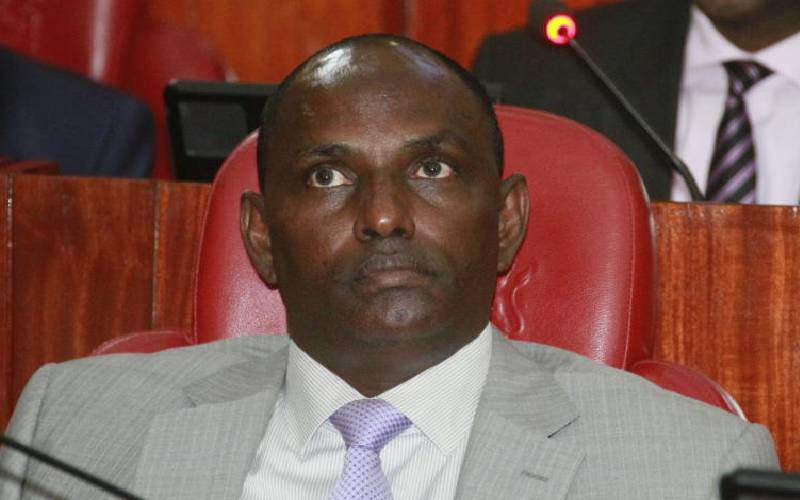 Taxpayers started to reap the bitter fruits of the protracted battle of egos between the National Assembly and the Senate over the Division of Revenue Bill yesterday.
Patients were left to their own devices; groaning in pain as health workers took to the streets to protest non-payment of their salaries. Some counties, however, managed to save the situation in the last minute after they promised to settle the dues. Sadly, as things came to a head in the counties yesterday, legislators—both from National Assembly and Senate; the authors of the current pain, were out on recess. They took a break without lulling the storm they had created over the money bill, exposing those they represent to the current suffering. That was reckless. Needless to say, supremacy wars between the MPs and senators are to blame for the current predicament. While the MPs allocated counties Sh316 billion, senators insist the devolved units should get Sh335 billion as prescribed by the Commission on Revenue Allocation.
SEE ALSO: Uhuru and Raila dig in to quell stand-off over counties' cash
Irked by the MPs move, senators amended the bill and increased allocation from Sh316 billion to Sh335 billion. In their characteristic style, neither the National Assembly nor the Senate wants to listen to the other. Both sides have got strong backing. MPs have the support of the National Treasury and President Kenyatta who insist the amount should not go beyond Sh316 billion. On the other hand, senators have the support of governors, who, understandaly, want the cake in full—Sh335 billion. It is a battle of titans. And as they say when elephants fight, it is the grass that suffers. Wanjiku is suffering but the elephants are too embroiled in their egotistic battle to take note. It is time the two sides took negotiations seriously as advised by the Supreme Court. This is the best way of wading out of the quagmire. All necessary hands must be put on the deck to end the crisis. For this reason, the latest bid by senators to resolve the stalemate ought to be taken with the seriousness it deserves. Those invited, including acting Treasury CS Ukur Yattani, should go the meeting with an open mind. In addition, political party bigwigs should prevail upon their subjects to relax their hardline stances. Governors also need to embrace the proverb, 'a bird in hand is worth two in the bush' and be ready to accept the Sh316 billion if push comes to shove. No Kenyan should die due to this needless flexing of muscles between MPs and senators and the two levels of government.
SEE ALSO: Muslim leaders read mischief in the new CRA formula