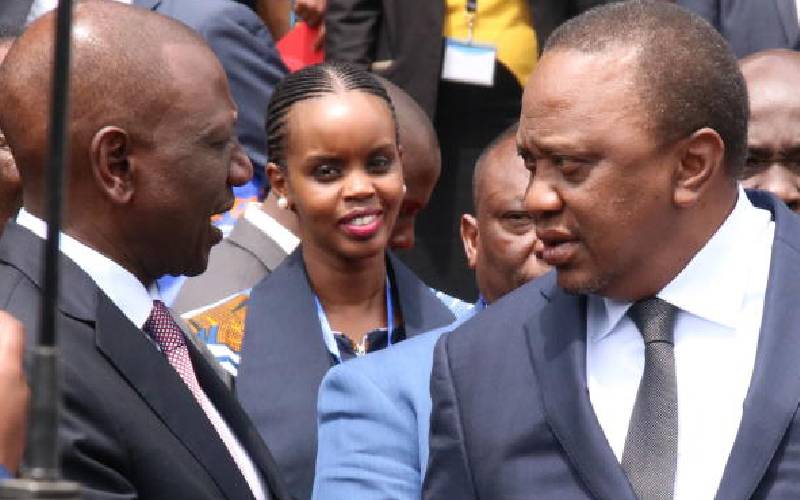 President Uhuru Kenyatta has again stirred the debate on who he will support in the 2022 election race to succeed him. "Ule atachaguliwa, atachaguliwa," he said in Ruiru. [Whoever will be chosen, will be chosen.] The President was in Ruiru to open a Sh20 billion Bidco Industrial Park. The candidate supported by the outgoing President is bound to have an immense following, albeit, it is not a guarantee that they will win.
SEE ALSO: Mt Kenya bigwigs to support Kimunya after private 'lunch'
In 2002, Retired President Daniel Moi endorsed Uhuru Kenyatta, but he did not win. He lost the race to Mwai Kibaki who garnered 62.3 per cent of the votes against Uhuru's 30.6 per cent. Kibaki was in the same camp with Raila Odinga. If Uhuru does not pick Deputy President William Ruto, he will not be making history. Moi did not endorse Musalia Mudavadi who was his deputy for 59 days (November 4, 2002-January 3, 2003) or Prof George Saitoti.
SEE ALSO: The clergy must guide the faithful to evade virus in places of worship
At the time, Moi said the Vice President is his friend, but leadership is not about friendship. He was referring to Saitoti. President Kibaki maintained the same tune and did not endorse Vice President Kalonzo Musyoka in 2012. But Uhuru's statement on whoever will be chosen, will be chosen, may be taken to mean, whoever he chooses, will be chosen. Meaning, whoever he endorses will carry the day in the 2022 race.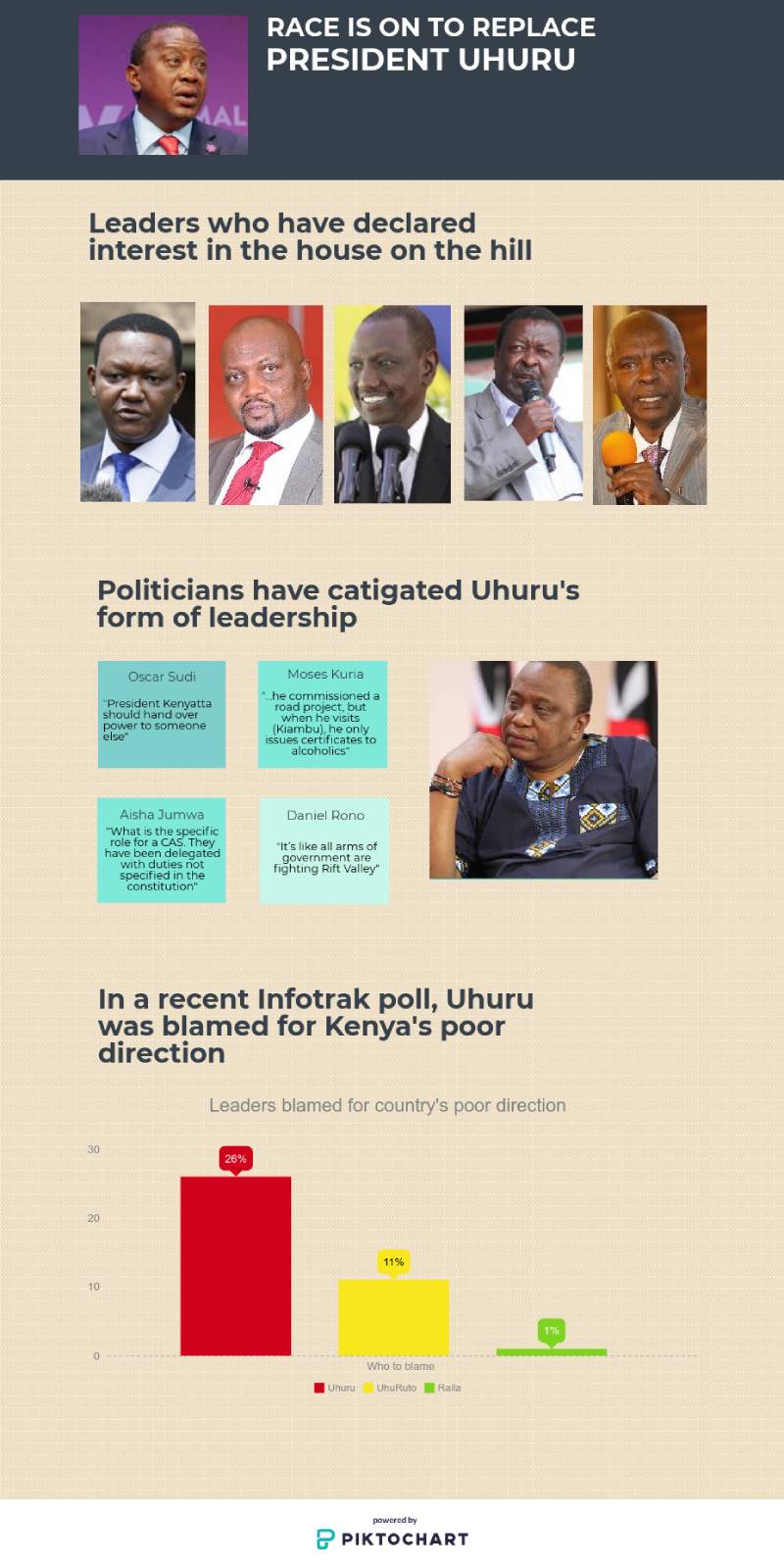 In the same endorsement breath, Uhuru in November 2018 said he will be
actively involved
in what will happen after his retirement.