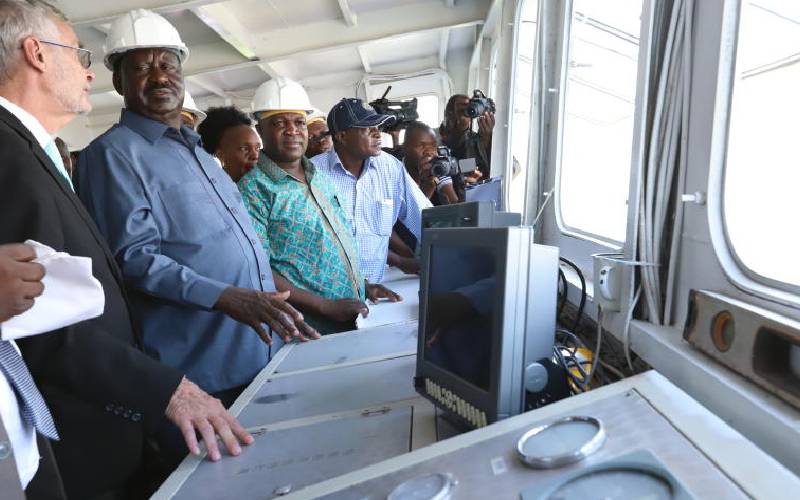 There is anxiety among tenants of Kenya Railways premises and land in Kisumu following a controversial eviction notice circulated last week. The notice directs the tenants to vacate the premises within one month from the time of its delivery or face forceful eviction. And with works ongoing at the Kisumu Port ahead of the launch of its operationalisation by President Uhuru Kenyatta next month, the notice has disrupted businesses with traders fearing an imminent demolition of their structures. "In accordance with the provisions of the short leases and temporary occupation licences executed between Kenya Railways and yourself, which states that either party may terminate this agreement/term of lease at any time during the subsistence of the tenancy by giving one month notice in writing, you are therefore given one month notice to vacate your business out of Kenya Railways land to pave way for revitalisation, expansion and operationalisation of Kisumu Port," the notice read in part.
SEE ALSO: Raila returns to Kenya quietly after three-week medical stay in Dubai
Although regional Kenya Railways Manager Patrick Nzomo dismissed the notice, some traders and residents using the state corporation's premises and spaces are in dilemma whether to move or wait for any further action. "We have also heard from other quarters that there is some notice which has been circulated to the tenants. No notice has originated from our office," said Mr Nzomo. He noted that Kenya Railways has clear channels of communicating with the tenants since most of them have genuine lease contracts.