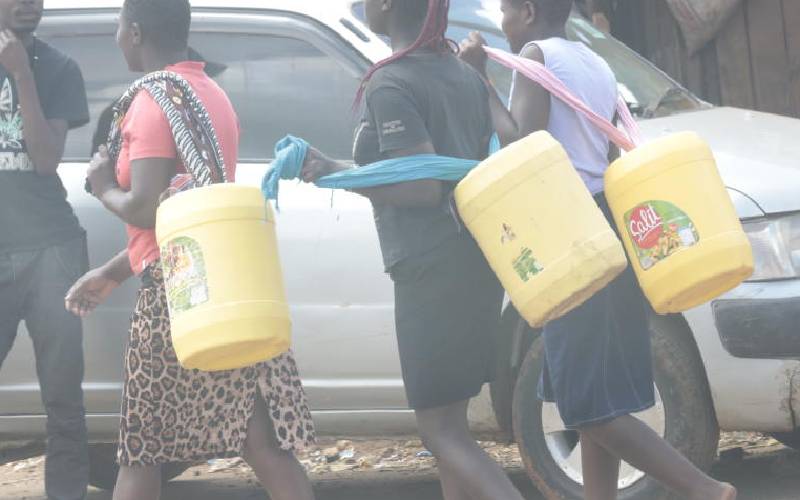 Water Service Providers have been directed to submit details of their employees to Murang'a Water and Sewerage Services Corporation. This will likely escalate the battle on who is mandated to manage the resource in the county. In a Kenya Gazette Notice, the county government has ordered service providers up to July 31, submit their employees and payrolls to the corporation's Acting CEO Prof Kinandu Muragu.
SEE ALSO: Rugby stars contest rape charge, out on cash bail
The providers, Murang'a Water (Muwasco) Murang'a South (Muswaco), Gatanga, Gatamathi and Kahuti have over 300 employees. Also Fort Aqua Water Bottling plant, a subsidiary of Muwasco should follow suit. The notice by County Water and Irrigation Executive Member Paul Macharia indicates the employees should also furnish the Corporation with their details, and obtain formal letters of appointment. The gazette notice read in part, "Take note that in default of compliance, the employees will be deemed to have forfeited his /her job and will be treated as having resigned from the employment". The move followed several pending suits before High Court in Murang'a, lodged by the service providers protesting decision by the county government to management their affairs.
SEE ALSO: Sorry for your mental illness, but Sh50m property is gone
On July 1, Water Service Regulatory Board (Wasreb) Chief Executive Officer Robert Gakubia directed management of the water firms, to start process to change their institutional framework to county governments. The letter to the firms in part reads that: "Please ensure this process starts and the relevant resolutions, as oversight on the Water Service Providers (WSP), is mandated on County Executive Member in Charge of Water." March last year Murang'a Governor Mwangi wa Iria gazetted reduced water tariffs a thing that triggered the battle