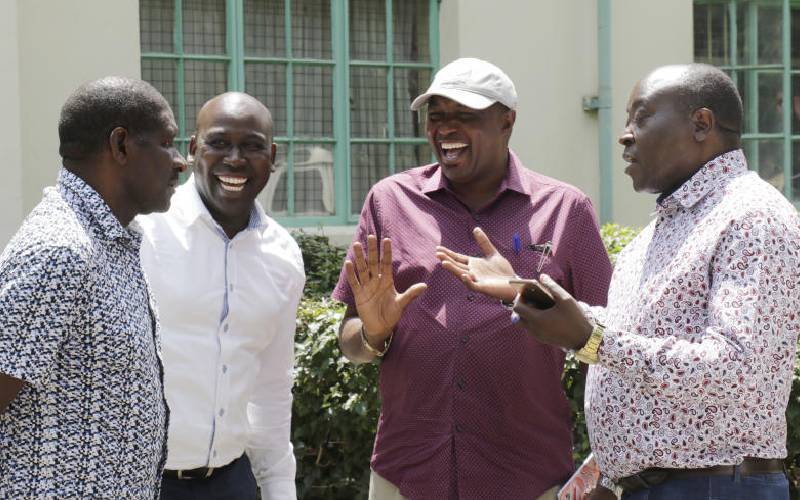 Political leaders who have been at loggerheads over the intended elevation of the municipality into a city now say they have resolved to bury their differences for the sake of unity and development. The leaders said at a meeting on Saturday that they agreed to address the challenges facing the county because the problems required local solutions.
Attending meeting
Those at the meeting were Senator Susan Kihika, Deputy Governor Erick Korir (representing Governor Lee Kinyanjui), MPs David Gikaria, Samuel Arama, Kimani Kuria, Kimani Ngunjiri, Lisa Chelule and Jane Kihara. Others were Finance Cabinet Administrative Secretary Nelson Gaichuhie and County Commissioner Erastus Mbui.
SEE ALSO: Resident wants Sh20b Nakuru budget shelved
"As you are all aware, there has been some confusion on the elevation of Nakuru into a city. The confusion was brought about by individuals who have been acting as brokers. But we have agreed to work together to solve the matter," said Mr Ngunjiri. The elevation of the municipality to city status has been a source of conflict among leaders. Some want the process delayed for about 10 years while the governor insists that the process is unstoppable. The meeting that was held at the county commissioner's office came days after President Uhuru Kenyatta pledged to ensure development projects like the construction of Lanet Airport start before the year ends.
Development
Mr Gaichuhie said Nakuru's elevation into a city was long overdue. "A city will bring a lot of development and will open up Nakuru. I believe the time is ripe after having been a municipality for such a long time," he said.