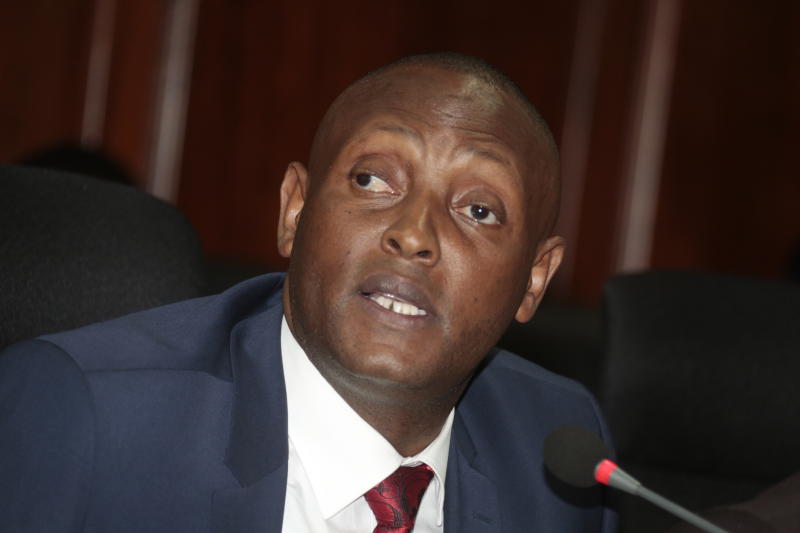 Governor Granton Samboja has turned down an offer by church leaders to mediate a dispute between him and ward reps that could see the county government dissolved. The dispute was triggered by a standoff over the 2019/2020 budget that ward reps have refused to pass. The Anglican Church of Kenya (ACK) had offered to lead talks to end the stalemate. But Mr Samboja has maintained that he is still pushing for the dissolution of the county administration.
SEE ALSO: Governor Samboja, MCAs truce stops CECs removal
"I met the bishops yesterday and I told them my stand on the dissolution of the county still stands and has not changed. I will not backtrack in my quest to have the county suspended to pave way for fresh elections and end the politics of blackmail and sabotage," said Samboja. Sources at the closed-door meeting said the church leaders led by ACK Bishop Liverson Mng'onda tried to prevail upon Samboja to change his mind but the governor stuck to his guns. The dispute revolves around Sh832 million that the ward reps allocated to the Ward Development Fund, which will be under their control. But Samboja has rejected the allocation, terming it illegal.
Amended budget
In return, the ward reps refused to pass the amended budget, accusing Samboja of rejecting the one they passed after they slashed millions of shillings allocated to his administration.
SEE ALSO: Taita Taveta MCAs threaten to impeach two CECs over funds misuse
Both sides are now blaming each other for the stalemate. Bishop Mng'onda had earlier met ward reps and sounded optimistic that the standoff could be resolved. "This is not a big crisis. Counties that are squabbling are still standing today," he said. The cleric, however, warned both sides against adopting hard-line stances on the matter. "If we break all the communication barriers, we will move faster. But if we do not, it will hurt you," the bishop told the ward reps. Samboja appeared to be digging in for a long fight after he also defied the overtures of Devolution Cabinet Secretary Eugene Wamalwa, who is also pushing for a mediated end to the standoff. The governor claimed his team had so far collected 38,248 signatures to petition President Uhuru Kenyatta to dissolve the county, surpassing the 18,000 threshold. But a number of ward reps accused the governor of intimidating his Cabinet members and other county officers to collect the signatures. "The governor is threatening county staff who fail to support his course with disciplinary action, including sacking. Every county executive has been given a target of 3,000 signatures," the MCA claimed.