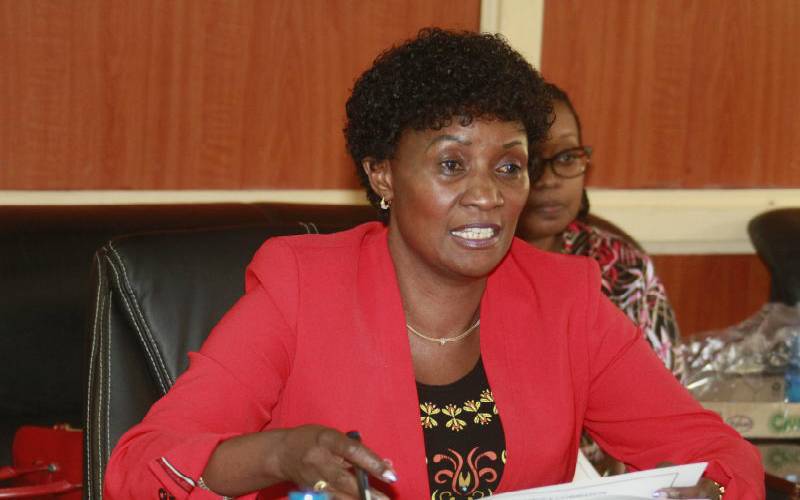 The teachers' employer is rushing to secure Sh13 billion boom for its staff payable end of this month when the third phase of the multi-billion salary deal negotiated by unions is due. Teachers Service Commission (TSC) yesterday moved to block implementation of orders issued by the Employment and Labour Relations Court on appraisals, promotions, training and union membership, saying it would vary the payroll details of the 317,000 teachers. In its application filed before Justice Byrum Ongaya, TSC argued that if orders made last week are implemented, it will be impossible to implement the current Collective Bargaining Agreement (CBA) it signed with teachers. The judgment ordered TSC to revert to the old management frameworks that existed before 2016, before the current CBA was signed. It also ordered TSC to align the old schemes of service to the current CBA, which had overhauled those structures. In effect, TSC argues that the judgment varied certain terms of the CBA that are set to affect thousands of teachers under its payroll when money is paid at the of end this month. And it emerged that senior teachers in management will be the most affected by the development. Under the 2017-2021 CBA, all teachers are expected to receive revised payment for the third phase of the agreement due by end of this month. Finer details of the CBA reveals that the lowest paid chief principals under grade D5 (T-Scale 15) who takes home Sh111, 201 would take home Sh121, 814 by end of this month. And the highest paid chief principal currently earning Sh152, 937 will now take home Sh157, 656.
SEE ALSO: School heads and Knut explain why tutors deserve pay
Senior principals (T-Scale 14) who fall under grade D4 currently earning between Sh99, 730 and Sh114, 632, are expected to earn between Sh109,249 and Sh118,169 by end of this month. Principals who fall under grade D3 (T-Scale 13) who currently earn between Sh77,840 and Sh90,612 will now move to a salary scale of between Sh93,850 and Sh102,807. Deputy principals under grade D2 (T-Scale 12) will also move up to a new salary band of between Sh82,717 and Sh87,900 by end of this month. The teachers currently earn between Sh71,565 and Sh85,269. Senior masters II, deputy principals III, senior head teachers and curriculum support officers I who fall under grade D1 and earn between Sh66,177 and Sh80,242 are also set to higher pay. The officers' new salary scales are set to move to Sh74,703 and Sh82,717 by end of this month. The teachers' employer argues that tutors are likely to miss out on the salary raise if the court orders are imple mented. The matter has sharply divided rival Kenya National Union of Teachers (Knut) and Kenya Union of Post-Primary Education Teachers (Kuppet). Knut says the salary increment is intact and demands that TSC aligns court decision to the CBA. "Ensure that the third phase of the CBA is fully implemented as it is law for all teachers who stand to benefit," said Knut Secretary General Wilson Sossion in a letter dated July 15 to TSC Chief Executive Officer Nancy Macharia. Kuppet Secretary General Akelo Misori, however, said the ruling eroded some of the gains already secured in the CBA and cautioned TSC that its members must not be dragged in the murky battles. "As you are well aware, Kuppet was not a party to the case and will not be bound by these directions. Our position is that the judgment should not affect our CBA with TSC," said Mr Misori.