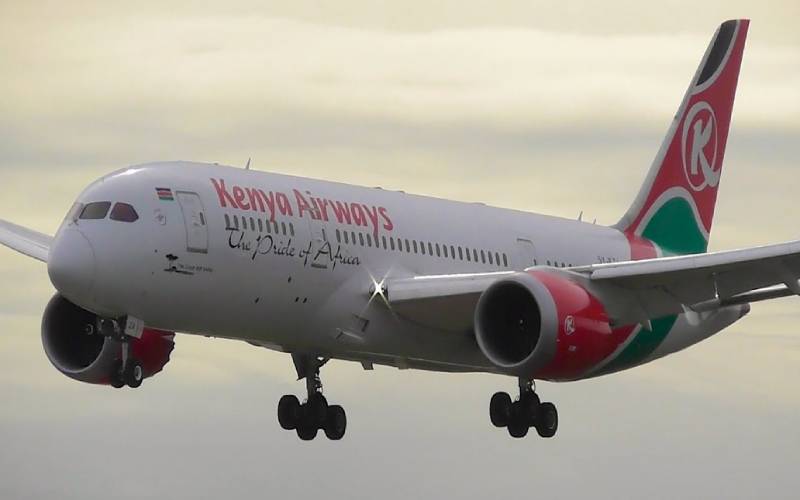 Authorities are working to establish the identity of a body that fell from a jumbo jet to a farm in London as the aircraftb from Nairobi was about to land at Heathrow Airport. United Kingdom authorities have shared with their Kenyan counterparts the fingerprints lifted from the suspect stowaway's male body, which fell off the landing gear of a Kenya Airways aircraft, to help identify whether he is Kenyan. The incident raises queries on the thoroughness of security checks at the Jomo Kenyatta International Airport (JKIA) before the plane took off for the 6,840km flight that takes eight hours and 50 minutes. The Kenya Airports Authority (KAA) said all the relevant security organs at JKIA have been informed and a joint investigation team was investigating the incident.
SEE ALSO: KQ to resume domestic flights July 15
"We wish to reiterate that safety and security is a priority at our airports and this incident is being treated with the seriousness it deserves," the authority said. It is not yet clear who the person was and at what stage he hid in the landing gear. The investigators will review security cameras and other checks at the airport as part of efforts to trace the movements of the victim. The Metropolitan Police in London informed KQ officials of the Sunday incident where the man's body landed in a garden in the borough of Lambeth, South London, suggesting the stowaway was hidden in the undercarriage of the aircraft. "The incident has been treated as a sudden death and is now a police matter. The police have already been in contact with the Kenya High Commission to help identify and name the person," a statement from Kenya Airways read. The carrier said that it will remain in contact with authorities both in Nairobi and London as they investigate the case.