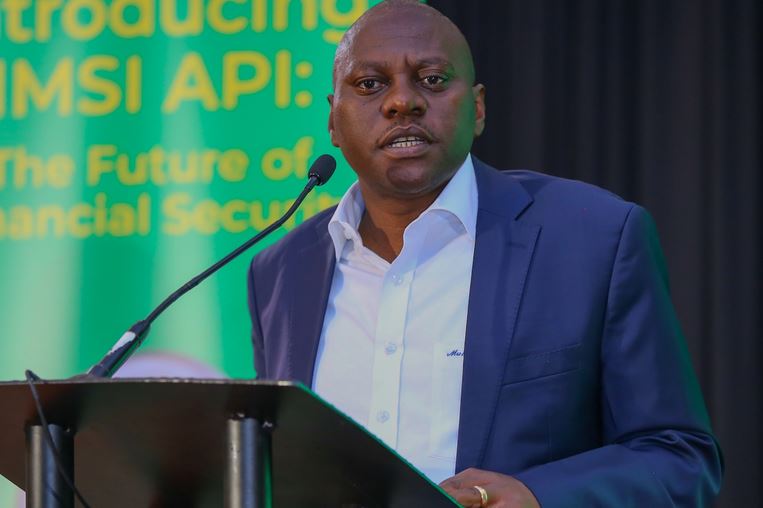 NAIROBI, KENYA:
Leading telecommunications service provider Safaricom has launched a fraud intelligence solution targeted at financial service providers in the wake of increased cyber attacks in the country. The solution unveiled on Tuesday is aimed at providing banks, digital lenders, micro-financiers and insurance firms with a tool that allows them verify and authenticate mobile financial transactions done on their platforms. "Through the years, we have developed in-house capabilities that have helped us cut down on attempted fraud incidences targeting our customers by more than 75 percent," said Sitoyo Lopokoiyit, Safaricom's Chief Financial Services Officer.
SEE ALSO: Surveyors on the spot for abetting Sh30b land fraud
"Today, we are launching a solution that will provide these capabilities to our enterprise customers in the financial sector, empowering them to make more informed decisions when interacting with their customers in the digital space." Recent industry trends indicate that cyber attacks on both financial service providers and consumers are at an all time high, as more people increasingly adopt mobile transactions. Data from the 2019 Serianu Cybersecurity report indicates Kenya's economy lost sh29.5billion to cybercrime and related activities in 2018 with banks, SACCOs and government agencies toping the list of victims. The Communication Authority of Kenya, CA reported that cyber attacks on both individuals and institutions over the last quarter of 2018 spiked 168 per cent. Malware attacks particularly recorded a 400 percent increase from 1.8million in the third quarter of 2018 to 9million recorded between in the fourth quarter with majority of cases targeting smartphone users.
SEE ALSO: Safaricom introduces feature that will alert you whenever someone tries to register a line using your ID
Safaricom says its solution is targeted at its corporate clients to help them better design their lending propositions, enhance the registration and onboarding of new customers as well as updating customers' records. The solution works across USSD, Internet banking and smartphone apps that have recorded increased uptake. Once a customer attempts to log in through any of the channels, the institution will then run the customer's phone number through the service to check against such parameters such as if a customer's number has been recently swapped. Institutions can then factor in the result of the check to complement internal fraud rules and to make a decision whether to approve the transaction or conduct secondary verification.