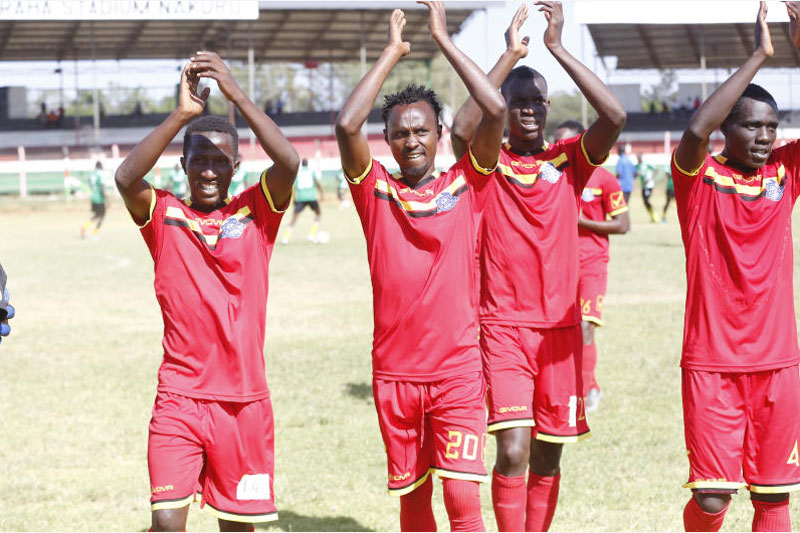 It was the perfect take-over. The football circle was thrown into frenzied excitement when politician Francis Mureithi announced he was taking over Nakumatt last November. Until then, Nakumatt which had until then sponsored by the giant retail outlet was going through tough times and the new take-over was expected to turn around the tide. And when Mureithi changed the team's name to Mount Kenya United, the excitement went a notch higher as the change of name was meant to spur competition between the new side and the country's oldest clubs. But a few months down the line, the story has changed remarkably. The promised sponsors have not come and Mureithi has abandoned the team.
SEE ALSO: FKF crisis: Four FKF presidential aspirants unite in call for free, fair and transparent elections
The players have been the worst affected going for ten months without being paid their salaries. The team have so far given away two walk-overs something that has earned them a Sh1.5million fine. With three matches before the season ends, the players have put out a public appeal for funds to help them honour their remaining fixtures. According to Kelvin Thairu who is spearheading the appeal, their main concern is to finish the season and they do not want to give away any more walk-overs. Mount Kenya United take on AFC Leopards this afternoon at Machakos Stadium. "The biggest problem we have is that majority of our players have been locked out of their houses for not paying rent. "Furthermore, three foreigners who had been signed by the team have had their passports impounded. They do not have a place to be accommodated and the appeal is to get money to sort out this problem to allow us to focus on completing the season," he said.
SEE ALSO: More federations should emulate AK move to offer help
Thairu said they have only spoken to the team owner once and on that occasion, he had promised to pay them but never turned up. Kenyan Premier League (KPL) Chief Executive Jack Oguda said there is little they can do to help the team. "Like all other clubs, we pay them their monthly grants. It is the best we can do," he said. Oguda at the same time urged Football Kenya Federation (FKF) to tighten the club licensing requirements to weed such owners. "By the time the club was changing names, the season was on-going and there is little both KPL and FKF could do to ensure the take-over was legitimate. There is a need to tighten the process to ensure that only clubs that have the financial muscle take part." Football Kenya Federation (FKF) president Nick Mwendwa said the licensing process will be tightened ahead of the new season.
SEE ALSO: Gor Mahia join fans and K'ogalo patron Raila Odinga in mourning the death of Lady Maureen