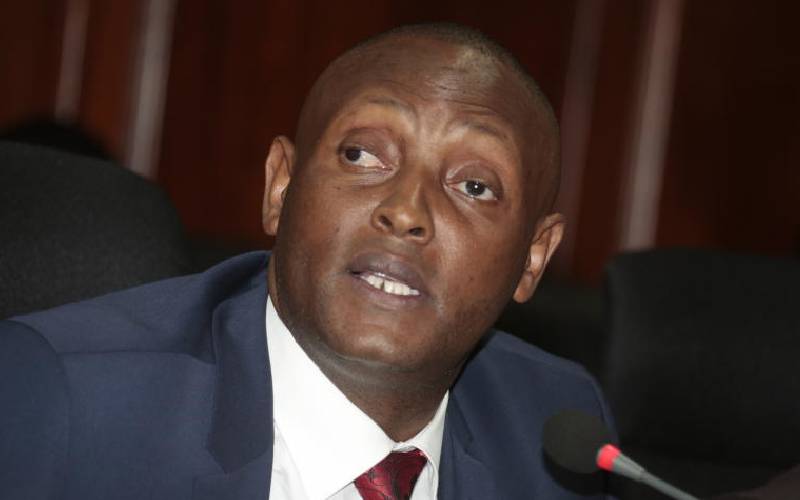 County assembly leadership has threatened to summon Governor Granton Samboja over the controversy surrounding alleged payment of over Sh224 million to the assembly members. The money is claimed to have been paid illegally to 33 MCAs as salaries and allowances in contravention of the Public Finance Management Act that requires the county assembly to receive only seven per cent, and not 12 per cent, of the total annual budget. As the row escalates between the two arms of government, the House leadership denied reports that the money had been paid to the MCAs. The controversial payment emerged when the governor and his former Finance executive appeared before the Senate Public Accounts and Investment Committee last Thursday in Nairobi to defend their expenditure for 2017/2018.
SEE ALSO: Governor Samboja, MCAs truce stops CECs removal
The Senate committee raised concerns that the Executive had illegally awarded MCAs millions in allowances. The county Executive was also hard-pressed to explain the disparity between figures in the Integrated Financial Management System (Ifmis) and the financial statements in the budget, which did not agree. Yesterday, Majority Leader Jason Tuja and his deputy Haris Keke told the Assembly Speaker Meshack Maganga that the county administration had been paying the assembly its allocation in piecemeal. Mr Tuja claimed the Executive was still withholding more than Sh50 million allowances for the members for no apparent reasons. He said Assembly Clerk Gadiel Maganga had confirmed to the House leadership that the claimed Sh224 million had not been received in the Assembly account.
SEE ALSO: Taita Taveta County sued over Sh5.5 million rent arrears
The majority leader accused the Executive of making outrageous and unacceptable allegations against MCAs. "That is why we will invite the governor to come and shed light on the purported payment of Sh224 million to the assembly members as allowances and salaries. In fact, the Executive has been under-paying the assembly its allocation," he said. The Werugha Ward Representative, who has of late been critical of Samboja's administration, noted the Executive had been neglecting and undermining the assembly by deliberately delaying its cash flows/remittances for its operations to water down its financial autonomy.