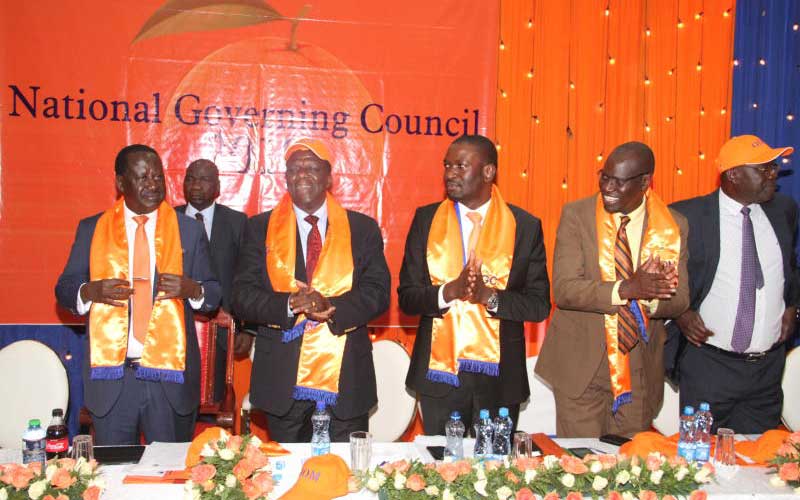 Politics
The opposition party, however, does not have the said funds as they haven't received full allocation from Political Parties Fund
ODM has disclosed that they need at least Sh50 million to run branch offices across the country every month. However, the party's secretary general Edwin Sifuna told
Standard Digital
, that they did not have the money and it was not easy to fund the offices. The party claims it is entitled to Sh1 billion from the Political Parties Fund but only receives Sh120 million per month. ''This is like a drop in the ocean and too little to make an impact. We are starved of funds that we are entitled to by the National Treasury. We don't know why,'' claimed Sifuna.
SEE ALSO: Yatani's tight options as he delivers first budget next Thursday
He sensationally claimed CS Henry Rotich was frustrating the opposition party. ''We are currently owed Sh5 billion by the government since 2013. We need the cash to carry out civic education and run our affairs,'' he said.
Share of National budget
According to the law, political parties are entitled to 0.3 per cent of the total national budget amount. The parties, however, on numerous occasions say they receive less than the allocated amount. In 2016, ODM went to court seeking orders to compel the National Treasury to adhere to the 0.3 per cent rule.
SEE ALSO: New excise duty proposals, virus spell doom for keg beer