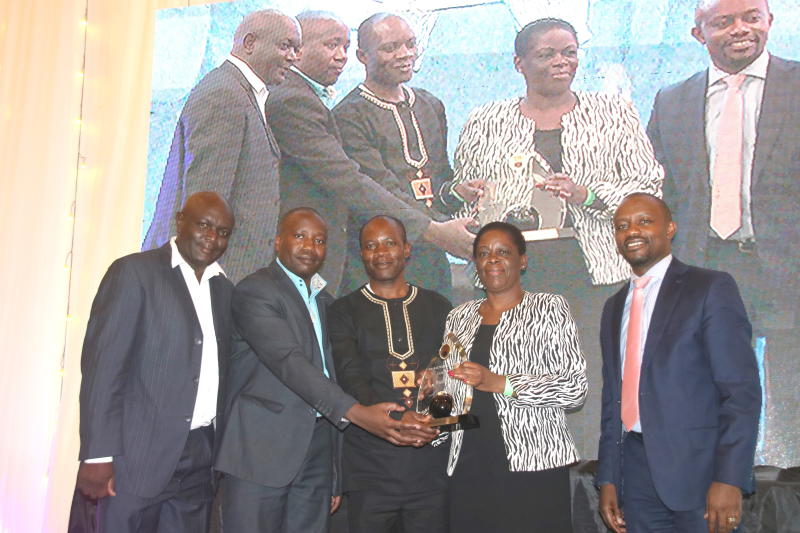 Education
Schools awarded for overall culture that contributes to the development of a holistic student in nine categories
After stiff competition involving hundreds of entries, 14 schools were feted during awards for outstanding private schools in Kenya. Dubbed the "
Great Places to School Awards 2019",
private schools were rewarded in nine categories including governance, academics, safety and security, career development and character and creativity
.
The aim of the awards is to improve the quality of learning in schools by subjecting them to a regular confirmation of competence as "great places to school." This is done through a rigorous process that identifies and rates schools whose overall culture contributes to the development of a holistic student. The winners ranged from big to small schools highlighting the search for the ideal all-rounded institution. There were 268 entries.
SEE ALSO: Magoha rules out schools reopening as virus cases rise
Gold standards
Crawford International School was crowned the best in academics and career development categories, Makini Schools topped the sport and co-curricular and character and creativity categories. Juja Preparatory and Senior School emerged top in the STEM category, M-Pesa Foundation was the best in the business and entrepreneurship projects category, Laiser Hill was feted in governance while Greensteds International School topped the safety and security category and was second in sport and co-curricular categories. Rusinga Schools won four trophies to emerge third in the academics, career development in schools, business and entrepreneurship projects and governance categories. The Judges Award went to Nyiro Girls' Secondary School in Samburu for being an outstanding school located in a far flung area.
SEE ALSO: Irreducible minimum before State opens schools
The awards initiative was the result of a partnership between the Standard Media Group PLC, the Global Peace Foundation, Trends and Insights for Africa (Tifa), and Kenya Private Schools Association. Speaking at the event in Safari Park Hotel, Nairobi, on Friday, Standard Group CEO Orlando Lyomu emphasised the commitment to advocate quality education. He is optimistic that the initiative would become a "gold standard" of evaluating education standards. "This is an initiative that should grow beyond where we sit today. I would love to see it become a gold standard of evaluating academic institutions," said Mr Lyomu. The CEO said the awards would be extended to cover public schools. He further noted that the future requires learners with a holistic education and solution providers.
SEE ALSO: Biology teacher makes silver lining in Covid-19
"The future our children are going to live in will be less driven by academic excellence and more by the ability to provide solutions," he said. Cemastea Director Stephen Njoroge said the time was up for schools that only cared about grades. "For many years we have been thinking of grades ... the way for the future of this country is in the development of talent, character, innovation and critical thinking," he said. Kenya Private Schools Association national vice chairperson Isaiah Mbaabu noted that the awards would help elevate private schools to the next level. "This great thinking has come at the right time and is going to give private schools in this country a platform to move to the next level," he said. Global Peace Foundation Vice President, Education, Tony Devine, congratulated winners and said the initiative was a great benchmark in Kenya and across the continent.