Commentary
This 'Huduma Namba' might be as successful as IFMIS, or the SGR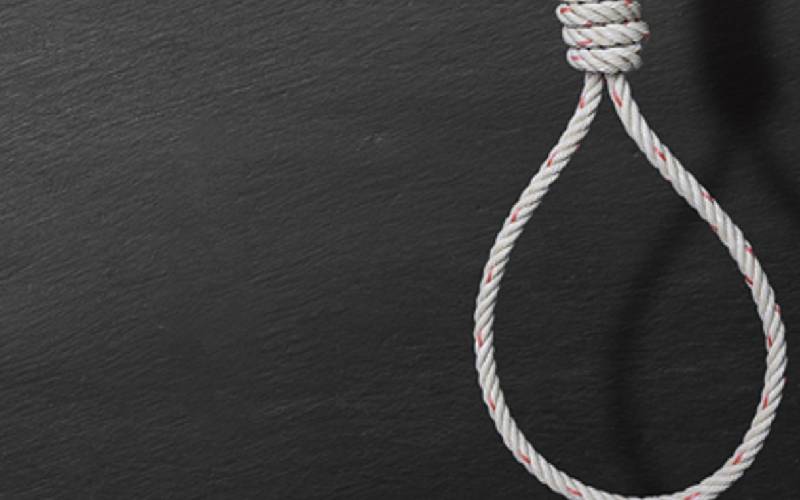 I spend a lot of my time complaining about your predatory, corporatist, extractive government. There really is no shortage of disparaging adjectives one can use to describe the GOK. In fact, a new one immediately comes to mind – surveillance government. This one is inspired by the 'Huduma Namba', and the NIIMS noose the Government is tightening around our necks.
SEE ALSO: Google faces $5 billion lawsuit in U.S. for tracking 'private' internet use
The powers-that-thieve are determined to harvest our data. So determined that they have threatened dire consequences should we choose to follow court orders and treat the ongoing registration process as voluntary. What the people in Government don't understand is that we know what happens when centralised agencies mine personal details under the guise of efficiency, and a better user experience. Anyone who has a Facebook or Google account can tell you that for big players, data is more valuable than gold. So, I challenge these Huduma pushers to come clean and tell us why they're coming for our gold. Why is this 'unique number' suddenly a matter of life and death? And why isn't the same urgency applied when they process other Government documents like birth certificates, identity cards, and passports?
SEE ALSO: Facebook staff walkout, Zuckerberg defends no action on Trump posts
In theory, the 'Huduma Namba' is a brilliant idea. It makes sense to have one password for all your devices -- but that password must be secure. The lethargy with which Parliament has moved to enact a data protection law can be taken as proof that securing the personal information of Kenyans is not a legislative authority. More than that, a unique number cannot be expected to perform miracles independently, with no reference to the context within which it will operate.
Last mile
No one has spoken about the service providers. The people across the counter who habitually delay and/or withhold GOK services until money exchanges hands. Is NIIMS the network key that will unlock a better work ethic? We shall see.
SEE ALSO: Facebook staffers walk out saying Trump's posts should be reined in
But hey, could be that I'm being too pessimistic. This 'Huduma Namba' might be as successful as IFMIS, or the SGR; the last mile electricity project, or the irrigation scheme at Galana-Kulalu. It just might be the project that shuts the naysayers all the way down. Anything is possible. I say this because something happened to me recently that I could never have anticipated. I was on my way home when I suspected that I was being trailed.
SEE ALSO: Facebook in turmoil over refusal to police Trump's posts
I took off at full speed, all the while debating the likelihood of a stranger following me. By the time it really clicked that an unknown vehicle was bearing down on me, I was almost home.
Sweat-drenched
I knew that if I turned in, the gate wouldn't be opened in time. So I whizzed past. Seconds later, I thought about making a U-turn and heading back to the main road, but I didn't fancy my chances on the lonely two-kilometre stretch.
SEE ALSO: Google postpones Android 11 unveiling amid US protests
With a whirlwind of fragmented thoughts hurtling through my head, I turned on onto a secluded lane, knowing that I had run out of options. The driver turned as well. The road was dark and wooded and through my rear-view I saw him/her slow down. They backed off my rear a little and stalled mid-road. Something told me that they were unfamiliar with these new surroundings. And just like that, after many sweat-drenched minutes of doubting my gut, I decided to make a real play for my life. I raced to the next turning – a dusty, pitch dark, cul-de-sac – sped to the bend in the road, put off the car, and turned off the lights. I sat there terrified, with my heart jumping out of my chest, watching to see if headlights would appear behind me. I contemplated leaving the car and jumping over a gate, but turns out I'm more afraid of 'mbwa kali' than some random car-person. After a while, when no lights appeared, I figured the driver had retreated. With my knuckles rapping against each other like drums, I called for help. There was no sign of the miserable offender when they reached me. Ever since, I've been extra vigilant about my personal security. I'm not as carefree as I used to be. There's fragility to my existence that wasn't there before. And also a deep gratitude for life. So deep that speaking truth to power began to feel like a detail. For a moment there, the only thing that mattered was the quantity of my days. It wasn't long though, before the mediocrity that passes for good governance in this country gave me a voice again. Don't know about you, but I'll take quality of life over quantity any day of the week.
Ms Masiga is Peace and Security Editor, The Conversation Africa