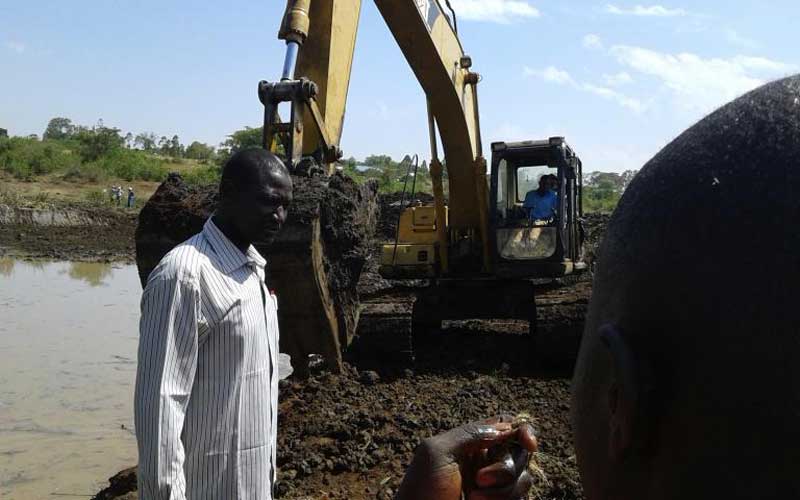 A man has come up with an initiative meant to supply water to local residents who have been facing perennial shortage. Johnson Oduru, a resident of Kalamindi village in Ndhiwa Constituency, has started water pan construction project. The project involves digging the ground in areas with high water table so that they can retain rain water after rain seasons. Once the pans are full, they can hardly dry up. Oduru has completed construction of 10 water pans spread in Kanyadoto, Kwawabwai and Kanyamwa Kosewe wards.
SEE ALSO: Muslim leaders read mischief in the new CRA formula
The work also involved repair of Kiasa and Ratang'a water boreholes. The eleventh pan in Kokelo within Kanyadoto ward is yet to be completed. Oduru is doing the work free of charge using his excavators. He decided to undertake the project after considering problems residents face during drought. "I am taking the project as a personal initiative to reduce problems residents undergo due to water shortage in this constituency," said Oduru. He plans to construct three water pans in Kanyikela and North Kabuoch wards this year and others in the subsequent years.