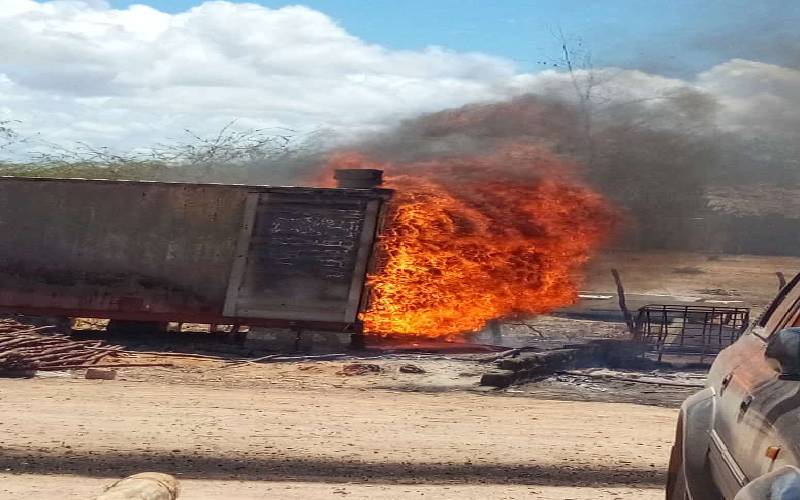 A student died and another person admitted on Friday after a fuel tank exploded at Mokowe jetty in Lamu West.
Mohamed Farid 16, a Form Three student, was killed during the 1pm incident.
He is reported to be the son of the owner of the container where the fuel was being offloaded.
The other victim, a 36-year-old man has been admitted at the nearby Lamu King Fahad Hospital with serious burn injuries.
A faulty generator which was being used to pump the fuel from a lorry into the container is said to have produced sparks that later caused an explosion.
Firefighters were called at about 1pm to a report that a fuel tank had exploded at the Makowe Jetty, but had not arrived at the scene by 3pm.
Witness said Farid and the injured man were inside the container by the time of the explosion.
The two were inside the container by the time the explosion occurred.