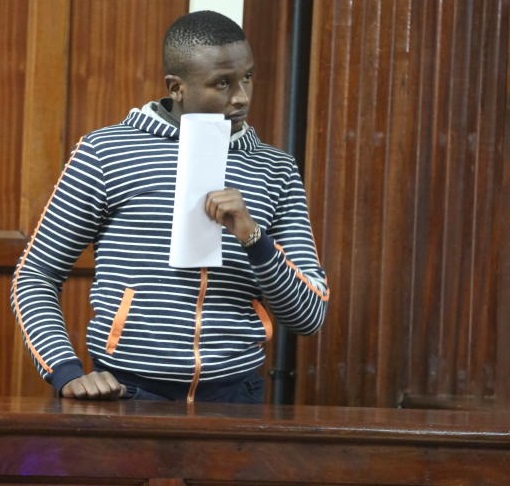 A middle-aged man was on Tuesday arraigned at Milimani court and charged with impersonating a police officer. Samuel Mbugua Wainaina was charged that on April 5th in Nairobi, he pretended to be a police officer and arrested Patrick Wambua who was a hawker without written permission from the Inspector general of police. Samuel also faced a separate count of possessing police handcuffs at the same place and time. The charge sheet read that the handcuffs were reasonably suspected to have been stolen or obtained unlawfully.
SEE ALSO: Why Tuskys shelves are going empty
Samuel, who was not represented by a lawyer, pleaded not guilty to the counts. The prosecution did not object to his release on bond and bail. Samuel pleaded with the court to grant him reasonable and affordable bail terms. "Your honour I am jobless and have no one to stand for me as surety, kindly consider giving me very lenient cash bail," Samuel said. In his Ruling Milimani principal magistrate, Francis Andayi granted him a bond of Sh 100,000 with an alternative of Sh 50,000 cash bail.