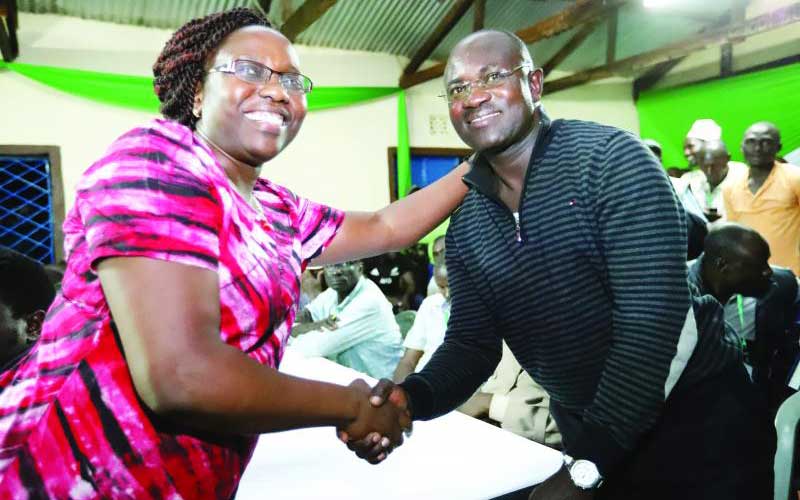 Ugenya MP-elect David Ochieng, who has taken Raila Odinga's ODM party by surprise, is known for making bold decisions. Political analysts and his constituents describe him as a performer who has established a solid foundation in Ugenya. In 2015, Ochieng lost the bid to have Parliament amend the Constitution to change the election date from August to December. This was against his party leader Raila Odinga's wishes. Raila opposed a Bill he had tabled. But it is his decision to run against ODM under his own little-known Movement for Democracy and Growth (MDG) party in 2017 and a subsequent win in the Friday by-elections that has further propelled him to the limelight.
SEE ALSO: Busia's Majority Leader ousted for 'neglecting party interests'
At a time when the ODM wave in the region guaranteed victory to aspirants, Ochieng defied the odds in 2017 to give ODM a run for their money. He lost but successfully challenged his rival Chris Karan's win. He attributes his political fortunes to his dedication to serve the people of Ugenya with zeal. After being declared the winner in the wee hours of yesterday, Ochieng sought to distance himself from a supremacy contest with Raila. "My aim has always been to serve the people of Ugenya. The by-elections was not a supremacy contest between MDG and ODM," said Ochieng. He is now part of a select few who have won elections in Raila's backyard on a different party. The other being George Omondi who clinched the Alego Usonga parliamentary seat on a Wiper Democratic Movement party ticket in 2013. The soft-spoken MP expressed confidence in completing the projects he initiated in 2013 as well as starting new ones to improve service delivery to the people.
SEE ALSO: David Ochieng: NASA attempts to de-whip me illegal
Unlike the ODM brigade that conducted spirited campaigns across the constituency, Ochieng resorted to door-to-door campaigns and closed his campaigns way before IEBC's deadline. He boasts an exemplary track record including championing the construction of a polytechnic as well as tarmacking of Ugunja-Ukwala-Rwambwa road. Political pundit Tom Mboya described Ochieng as a performer who had the right message for the people.