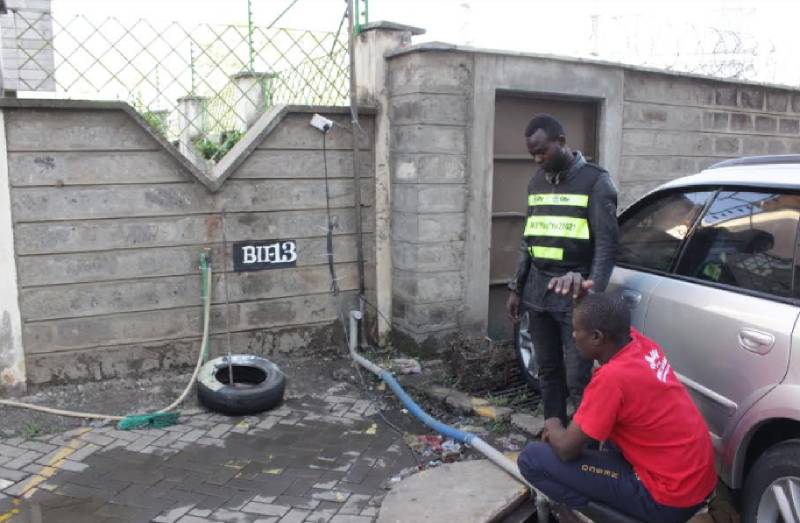 Nairobi City Water and Sewerage Company (NCWSC) has requested the Nairobi County government to intervene in clearing the encroachment of a public sewer line at Nairobi West.
Nahashon Muguna, the Managing director NCWSC says that currently the matter is in court but they anticipate that the conclusion of the case will take time and the outcome is not assured since the case has been going on for the past 45 years.
The issue prompted the arrest of Joseph Claudio and subsequent institution of Criminal Case Number 298A of 2018-Republic versus Joseph Claudio in which NCWSC is the complainant.
The letter from Muguna indicates that Claudio had been charged with constantly interfering with a public sewer-line under section 145(1) of the Water Act 2016.
Upon arraignment in the City Court his lawyer brought up the issue of an Environment and land case and purported to have brought the issues at hand to rest.
The City Court, on its own motion, stayed NCWSC'S criminal case to give him time to file the instant application seeking orders of prohibition.
A complaint was filed by Harun Nyamboki, owner of adjoining parcel of land No 209/13557 claiming that Kenelec Supplied Limited Owned by Claudio was interfering with a sewer –line serving his property.
A criminal case was instituted against Claudio after he severally blocked sewer manholes that were on his property L.R Number 209/18289 serving his and the adjoining property.
The NCWSC investigation team visited the area on August 2, 2018 and confirmed that the manhole on L.R no 209/18289 had been clogged with concreate blocking the flow of raw sewer. It was immediately repaired.
On August 30, 2018 the company received another complaint from Nyamboki claiming that the mischief had recurred.
The company investigated and afterwards the blockage was repaired but it found out that the blocking was in violation of verbal assurances issued by Nyamboki not to interfere with the sewer-line, this prompted the criminal case.
The request from Muguna has been issued after property developer, Nyamboki moved from one public office to another seeking help over the alleged damaged sewer line and encroached sewer way leave that is affecting the neighborhood.
Nyamboki says that he has been using exhauster services which is very expensive.
"Currently the Judicial Review is in court and Claudio company has put in a defense and a preliminary objection to the suit, but we anticipate that the conclusion of the case will take time and the outcome is not assured," they said Muguna.
Muguna requested the urgent intervention of the County Government in cleaning the encroachment and restoring the affected land.