Rift Valley
The officer's body which was found lying in a pool of blood beside his firearm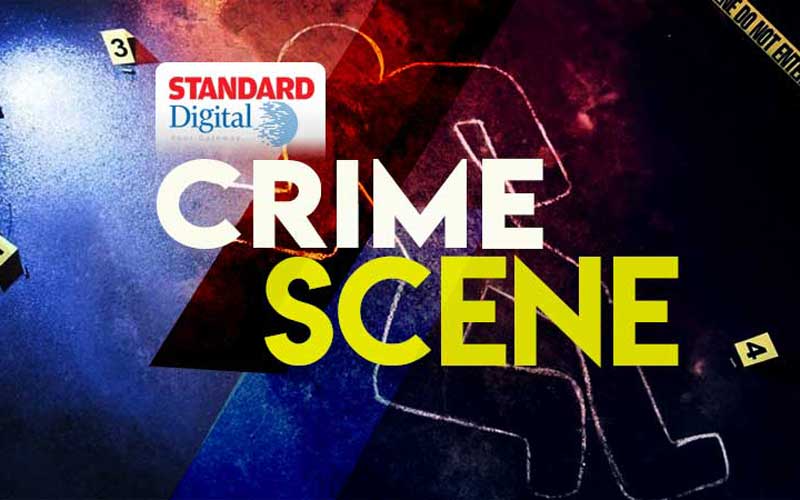 Police in Narok are investigating an incident where an AP officer was allegedly lynched by a mob en route to arresting a rent defaulter. According to the area County Police Commander Adan Yunis, the AP officer attached to Sagutiek AP Camp in Narok North was at his station when the landlord reported the case. He then accompanied the landlord to arrest the defaulter.
SEE ALSO: Bleak future for local traders after closure of game reserve
"He was in his lawful duties escorting a landlord to his plot when members of the public turned against him, beating him with crude weapons that killed him on the spot," the county police boss said. According to witness accounts, the officer was killed at Sagutiek area after a confrontation. Mr Yunis said a thorough investigation into the incident has been launched and one suspect had been arrested. "We are promising that no stone shall be left unturned until we ensure that all those behind this heinous act are arrested and charged," he said.
Mob justice
SEE ALSO: How William Ole Ntimama shared out Sh2 billion wealth among family
The County Commander has, however, warned members of the public against treating security personnel in inhumane way as they (police) are tasked with ensuring their security. "My appeal to the public is to desist from attacking police officers. Why kill an officer who was in his line of duty? These are people who always put their lives on the line to protect you (citizens) and deserve respect," lamented Mr Yunis. The officer's body which was found lying in a pool of blood beside his firearm has been taken to Narok County Hospital mortuary awaiting a post mortem examination.