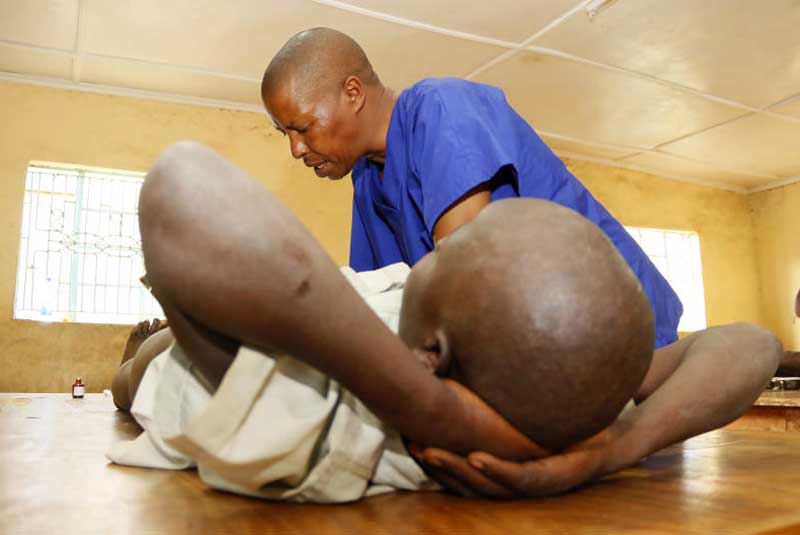 A church headquartered in Nyanza has renewed the quest to promote circumcision and is challenging others to adopt it as practiced in the bible. According to Nomiya church, the exercise is vital in reduces cases of sexually transmitted diseases as well as marking a crucial step in exercising faith. Arch-Bishop Moses Okech told The Standard that past researches have shown that the activity has had a massive impact on members of the church. "Circumcision helps in reducing cases of HIV. Other churches have been silently doing it and we believe it is a good initiative," said Okech.
SEE ALSO: Rivatex spreads its wings to Nyanza
For the past 100 years, Nomiya Church (Luo word for I was given) has been circumcising its newborn baby boys despite protests by Luo culture custodians who believe male circumcision is alien tradition. Long before campaigns for Voluntary Male Circumcision started, a good number of members of the Luo community have been silently undergoing the cut, courtesy of Nomiya Church. In keeping up with the Old Testament traditions, the church has been circumcising new born boys. In the beginning, pioneer church ministers met strong resistance from the local culture custodians who said the male cut was a foreign ritual. But the church stood its ground and circumcised thousands of new born boys, until the traditionalists gave up the mission to stop them. Other denominations criticised them but they soldiered on. In their church, the exercise is done to male infants, eight days after birth.