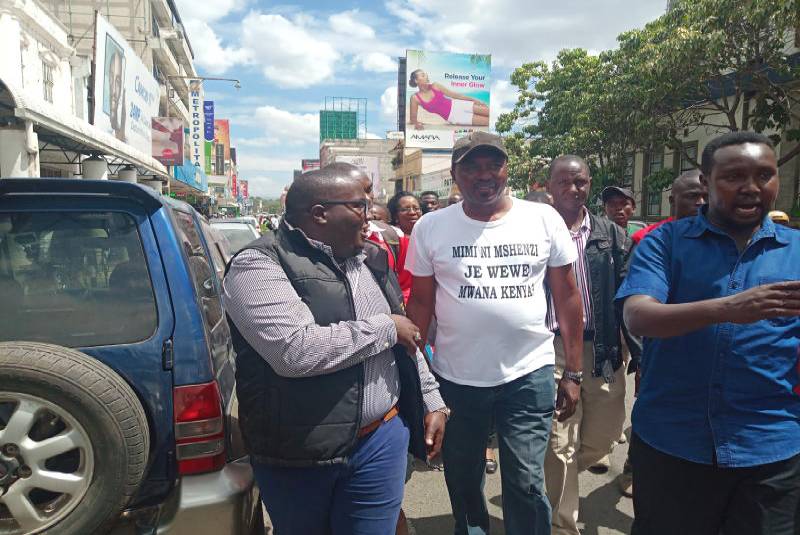 Nakuru County has 11 Members of Parliament but Onesmus Kimani Ngunjiri is, arguably, the most vocal away from the floor of the National Assembly. The fire spitting lawmaker is never shy from tackling thorny issues head-on both at the national or county government levels. He always speaks his mind and he is no stranger to controversy -having been caught up in several chaotic incidents, some which have ended up in court. Mr. Ngunjiri, popularly referred to as OKN to his supporters, recently caused a political storm when he publicly challenged President Uhuru Kenyatta to resign from Jubilee Party and join Raila Odinga's ODM Party following disagreement in Jubilee Party over 2022 presidential succession.
But who is this man Kimani Ngunjiri?
On April 8, 2016, after he managed to capture the the parliamentary seat after two decades of false start, Ngunjiri found himself in trouble when he assaulted a traffic police woman. The legislator was held at Nakuru Central Police Station when he trying to convince the police that he was assaulted by a policewoman. He reported that the policewoman ought to have been arrested since she had physically assaulted him and directed obscenities at him. The traffic policewoman had lodged similar complaints, saying the MP was arrogant.